2023 Honda Civic e:HEV Specs, Release Date, Price of new Hybrid car
By Rebekah Brace
2023 Honda Civic e:HEV, the First Civic with a Fully Digital Instrument Panel Honda is about to release the 11th generation of Civic to celebrate its 50 years in the automotive industry, 2023 Honda Civic e:HEV. The idea of releasing this vehicle is not only to celebrate the company's achievement but also to offer a more modern Civic in all parts. The detail below will explain the differences between this latest Civic and its previous generations.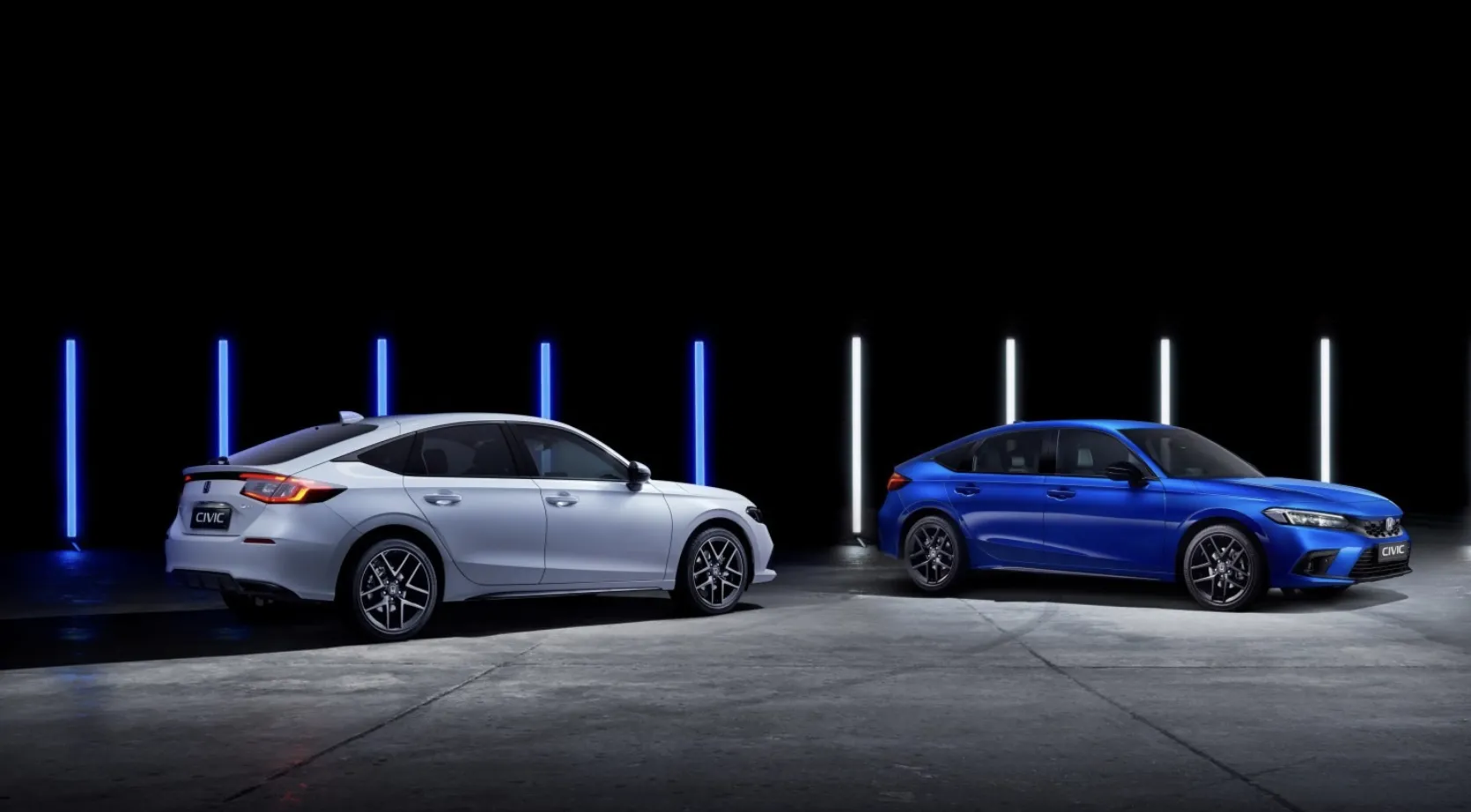 2023 Honda Civic e:HEV Specifications
Design
At a glance, you will see that the 2023 Honda Civic e:HEV ( Hybrid Electric Vehicle ) reminds you of the 2022 model in the United States of America. Yes! Honda redesigned the 2022 model to make 2023 fresher and more modern for the United Kingdom market.
Engine
This vehicle will use a 2.0-litre engine running the Atkinson cycle. This system helps to boost fuel efficiency. Besides this engine, Honda will also install two electric motors and a small battery pack. As a compact hatchback with this engine, this vehicle can produce up to 181 horsepower and 232 pound-feet of torque. You are about to drive a vehicle with a hybrid powertrain. It helps to switch between hybrid, electric, and internal combustion modes. There is also a fixed-gear transmission in this vehicle that is useful to minimise mechanical friction. It expects that this vehicle will only use less than 5 litres per 100 kilometres or 56.5 miles per gallon in the UK and 47 miles per gallon in the U.S.
Exterior
Rebecca Adamson explains that the Japanese automaker focuses on the hybrid drivetrain and noise management. They will elongate the wheelbase and expand the rear track to achieve this goal. The team will also apply low-friction ball joints, revise the front dampers, and improve the front seats. As a result, this vehicle will be more comfortable and stable to drive.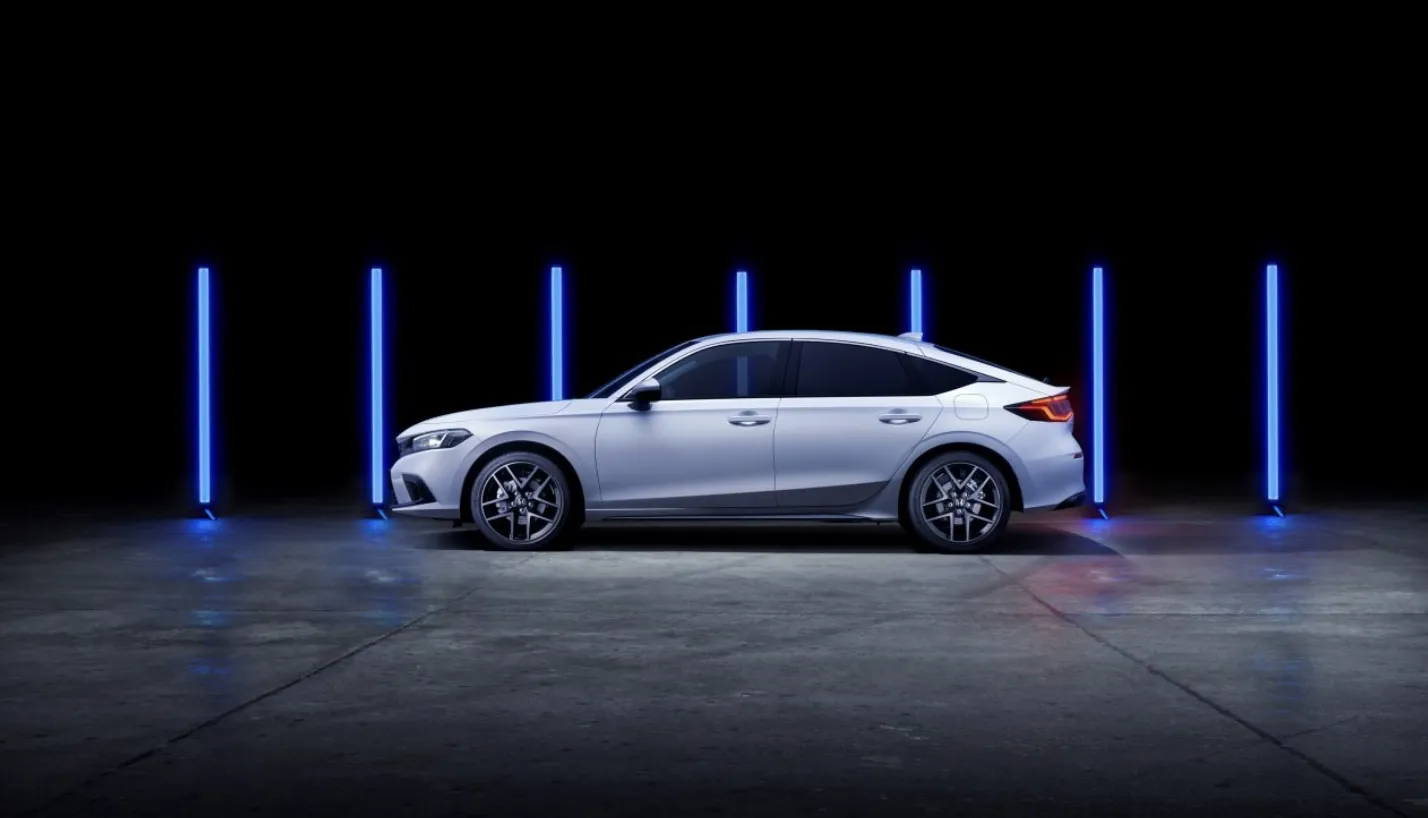 Safety Features
Honda also adds some safety features to this Civic e:HEV 2023. You are about to drive a vehicle with a wide-view front camera and sonar sensors. The side-collision performance is also improved significantly, along with additional door beams. Honda also increases the airbag count and adds new structural components for extra protection. All the safety features are designed for the safety of the driver and passengers.
Infotainment System
Indeed, Honda also cares about your comfort while driving this vehicle. Because of that, the team will add a new infotainment system, such as Apple CarPlay and Android Auto. Plus, there is a 10.2-inch fully digital instrument panel. It will be the first Civic that uses this feature.
read also: 8 Things to Know Before Buying a Hybrid Vehicle
Interior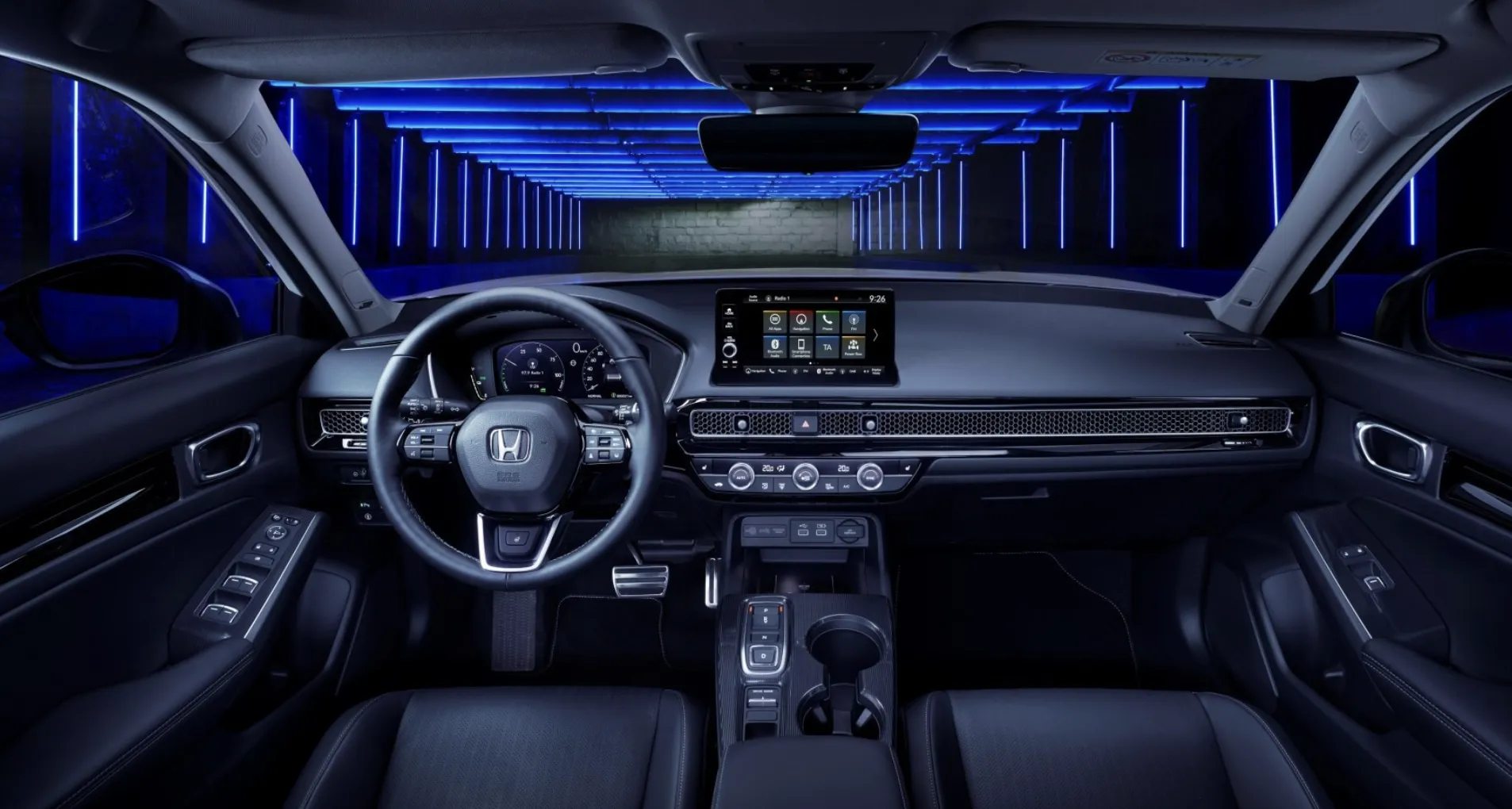 One thing that looks interesting to see inside this vehicle is the spacious cabin. The size is more spacious than the previous generations. When looking at the dashboard, it looks lower and flatter than most Civic vehicles. Honda also revised the external mirror position and installed more oversized windows. You will also see two cup holders ensuring you don't dehydrate while driving.
Honda also understands that you can't leave without your gadget. Because of that, the team installs a large tray to place an Apple smartphone safely. There is also a large storage box to keep small items before leaving. The armrest with a pop-open mechanism will increase your comfort while driving. It will be easy to take your luggage out of the cabin. Honda installs a six-light glasshouse design and new rear windows behind the rear doors to keep the cabin bright.
Release Date and Price of 2023 Honda Civic eHEV
Based on the schedule, Honda will release this upcoming Honda e:HEV in July 2022 in the United Kingdom market. This automaker will release it as the 2023 version. There is no additional information related to the official release date and price. We can only wait and see the progress.