2024 Ford Bronco Raptor: A Blend of Power and Aesthetics
By Anthony McGirr
2024 Ford Bronco Raptor Specs
The 2024 Ford Bronco Raptor is making waves in the automotive world, not just for its impressive performance but also for its striking appearance. With a rich history and a reputation for off-road prowess, the Bronco Raptor is set to redefine standards. Let's dive deep into what the 2024 model has to offer.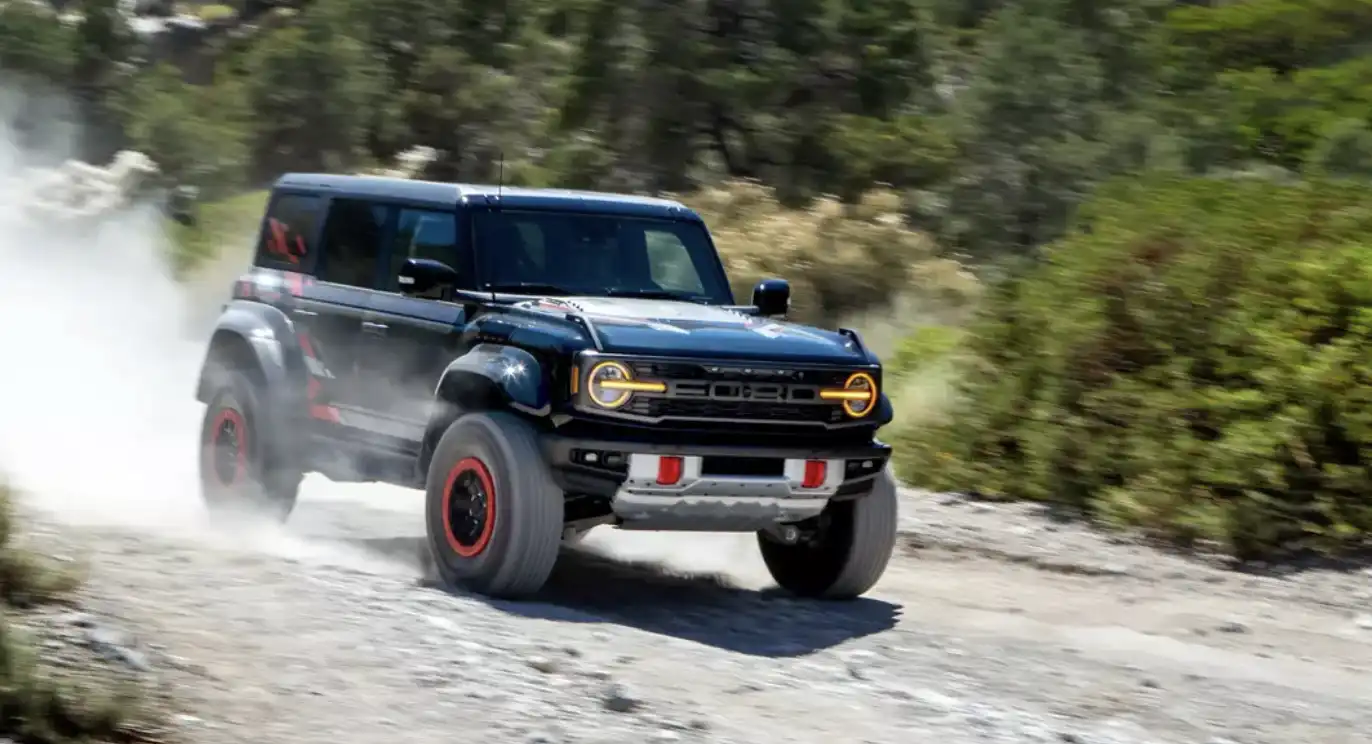 A Celebration of Heritage
Marking the Ford Bronco's 58th birthday, the 2024 model comes with a slew of new features and options. While the significance of the 58th milestone remains a mystery, Ford has ensured that it's a memorable one. The Bronco Raptor now offers a "Code Orange" package, adding a vibrant touch to its aesthetics. This package includes notable orange trims such as tow hooks, beadlock rings for the wheels, and checkered graphics that adorn the rear half of this off-road beast. But that's not all; the interior also gets a touch of orange, especially on the seatbelts, provided you opt for the Black Onyx or blue and Black Onyx interior themes.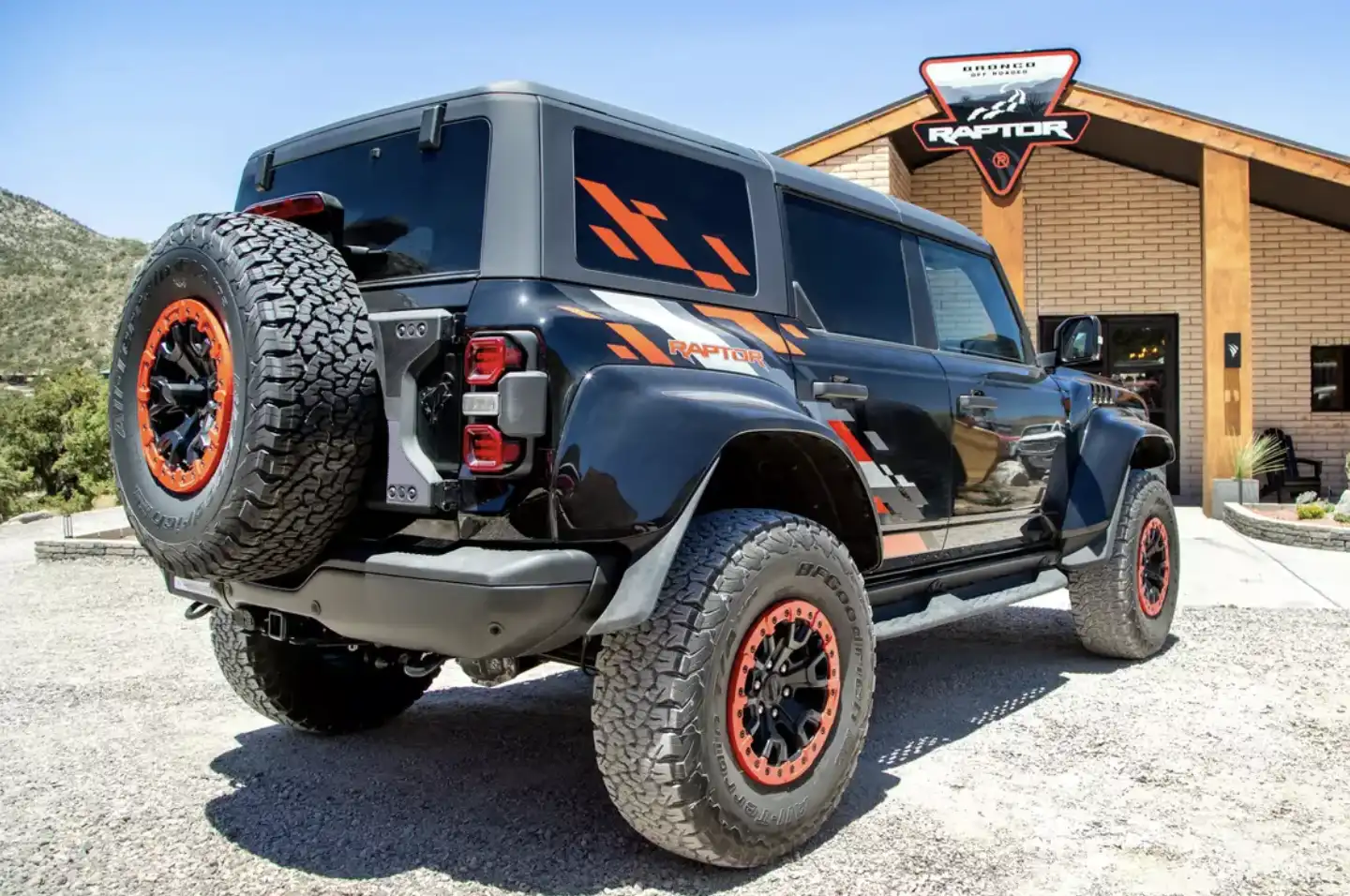 Performance Unleashed
The Bronco Raptor isn't just about looks. Beneath its rugged exterior lies a beast waiting to be unleashed. Powered by a 418-hp twin-turbo V-6 engine, this SUV promises raw power and unmatched off-road capabilities. The Fox suspension system, combined with 37-inch all-terrain tires, ensures maximum traction, making it a force to reckon with on any terrain. During tests, the Bronco Raptor clocked 60 mph in just 5.6 seconds, a testament to its power and engineering.
| Specification | Details |
| --- | --- |
| Engine Type | Twin-turbocharged DOHC 24-valve V-6 |
| Displacement | 180 in³, 2956 cm³ |
| Power | 418 hp @ 5750 rpm |
| Torque | 440 lb-ft @ 2750 rpm |
| Transmission | 10-speed automatic |
| Drive Type | Front-engine, rear/4-wheel-drive |
| Towing Capacity | 4500 pounds |
| Acceleration (0-60 mph) | 5.6 seconds |
| Fuel Economy (City/Highway) | 15/16 mpg |
Customization at its Best
Ford has always been keen on offering customization options to its customers, and the 2024 Bronco Raptor is no exception. Apart from the Code Orange package, buyers can choose from two new colors – Shelter Green and Velocity Blue. Furthermore, there's an option to have body-colored fender flares, allowing owners to strike a balance between the body color and contrasting components. For those looking for more, Ford offers four new 17-inch wheel designs in collaboration with Method Race Wheels.
Pricing and Availability of 2024 Ford Bronco Raptor
Ford has announced that the order banks for the 2024 Bronco will open on August 16. While the exact pricing details remain under wraps, the 2023 Bronco started at $36,785 for the two-door Base trim. On the higher end, the Bronco Raptor, available only as a four-door variant, began at $88,475. It's worth noting that these prices include a mandatory destination charge of $1,895.
| Trim/Type | Description | Price (Starting From) |
| --- | --- | --- |
| Two-door Base | Standard model of the 2024 Ford Bronco | $36,785 |
| Four-door Base | Standard four-door variant of the 2024 Ford Bronco | Not Specified |
| Bronco Raptor | High-performance, off-road variant available in four-door | $88,475 |
All prices include a mandatory destination charge of $1,895.
Conclusion
The 2024 Ford Bronco Raptor Orange is more than just an SUV; it's a statement. With its powerful engine, off-road capabilities, and a range of customization options, it promises an unmatched driving experience. Whether you're an off-road enthusiast or someone looking for a powerful SUV, the Bronco Raptor is sure to impress.