The New Range Rover Sport SV: A Blend of Performance, Luxury, and Advanced Technology
By Anthony McGirr
2024 Range Rover Sport SV Specs
Emphasizing the Sportiness in Range Rover Sport SV – The Range Rover Sport has always been a symbol of harmonizing performance and luxury in a single SUV package. The upcoming SV model is set to uphold this tradition with an increased focus on sportiness. As seen in a video featuring the vehicle effortlessly manoeuvring through Dubai's sandy dunes, the driver switches to "SV Mode" and a red-lit paddle shifter comes into focus. The playfulness of the sliding Range Rover is a recurring theme in the teaser.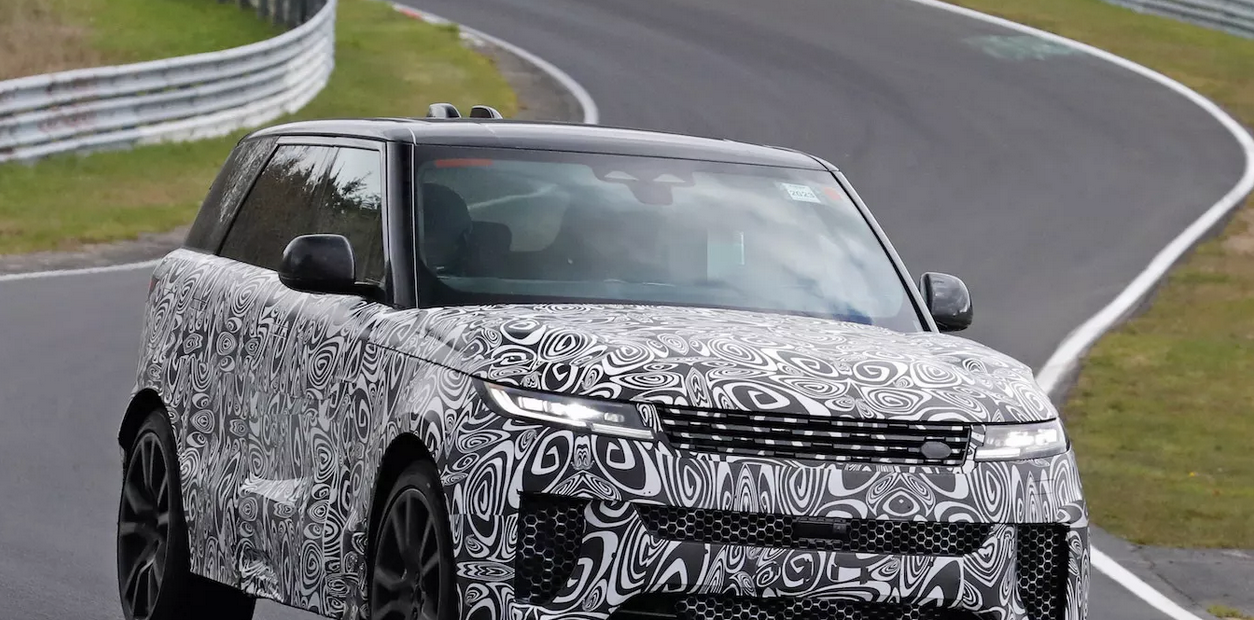 Powerful Engine and Promising Performance
The existing supercharged 5.0-liter V-8 engines in the Supercharged and SVR models already boast 518 horsepower and 575 pound-feet of torque, respectively. These SUVs are known for their swift acceleration, but Land Rover assures that the new 2024 Range Rover Sport SV will be "the fastest, most dynamic, and technologically advanced Range Rover Sport ever."
Sophisticated All-Wheel-Drive System
The current SVR model is equipped with a sophisticated all-wheel-drive system, featuring six selectable drive modes and settings for various terrains like snow, mud, sand, and rock crawling. Although the off-road features of the $100,000 luxury SUV are seldom used by most owners, they contribute to the vehicle's bragging rights. This is unlikely to change with the arrival of the new Range Rover Sport SV.
Unveiling Date and Naming Convention
Land Rover has confirmed that the new 2024 model, badged as SV instead of the expected SVR, will be unveiled on May 31. This could be due to a change in the company's naming policy, or potentially a move towards a two-tier format similar to Porsche's Turbo and Turbo S brands. This suggests the possibility of a more extreme SVR model being released later.
Impressive Engine Specs and Upgrades
The current most powerful model in the Sport lineup, the P530, derives 523 hp (530 PS) from its 4.4-liter BMW-derived, twin-turbo V8. However, the upcoming SV model is expected to surpass this figure and even outperform the previous SVR, which produced 576 hp (585 PS) with a now-retired supercharged 5.0-liter V8.
A 617 hp (625 PS) output seems likely for the new SV, potentially from a BMW X5 M-spec 4.4 V8. Given the SV prototype's impressive handling at the Nurburgring, we can anticipate extensive brake and suspension upgrades to manage this increased power.
Distinctive Design and Pricing
The 2024 SV will be visually distinguished from the regular Sport models with a new upper grille, honeycomb mesh on the lower grilles, larger bumper corner intakes, SV badges, and four unique round tailpipes at the rear. The pricing is speculative at this point, but it's expected to be around $150,000 (£130,000).
Facing Tough Competition
The Range Rover Sport SV 2024 will face stiff competition from the likes of the Lamborghini Urus Performante, the Aston Martin DBX707, and the V12-powered Ferrari Purosangue, which falls into a higher price bracket.
2024 Range Rover Sport SV Release Date and Limited Edition
The all-new Range Rover Sport SV is set to debut on May 31, initially offered as a limited edition "by invitation only". We can expect additional features and possible design tweaks for this model.