MegaRexx MegaRaptor: The Ultimate Attention-Grabbing Truck
By Anthony McGirr
MegaRexx MegaRaptor Specs and Price

Introduction
In the world of trucks, the MegaRexx MegaRaptor stands as a titan, a behemoth that commands attention wherever it roams. Born from the desire to create a truck that's more than just a mode of transport, the MegaRaptor is a blend of luxury, power, and sheer presence.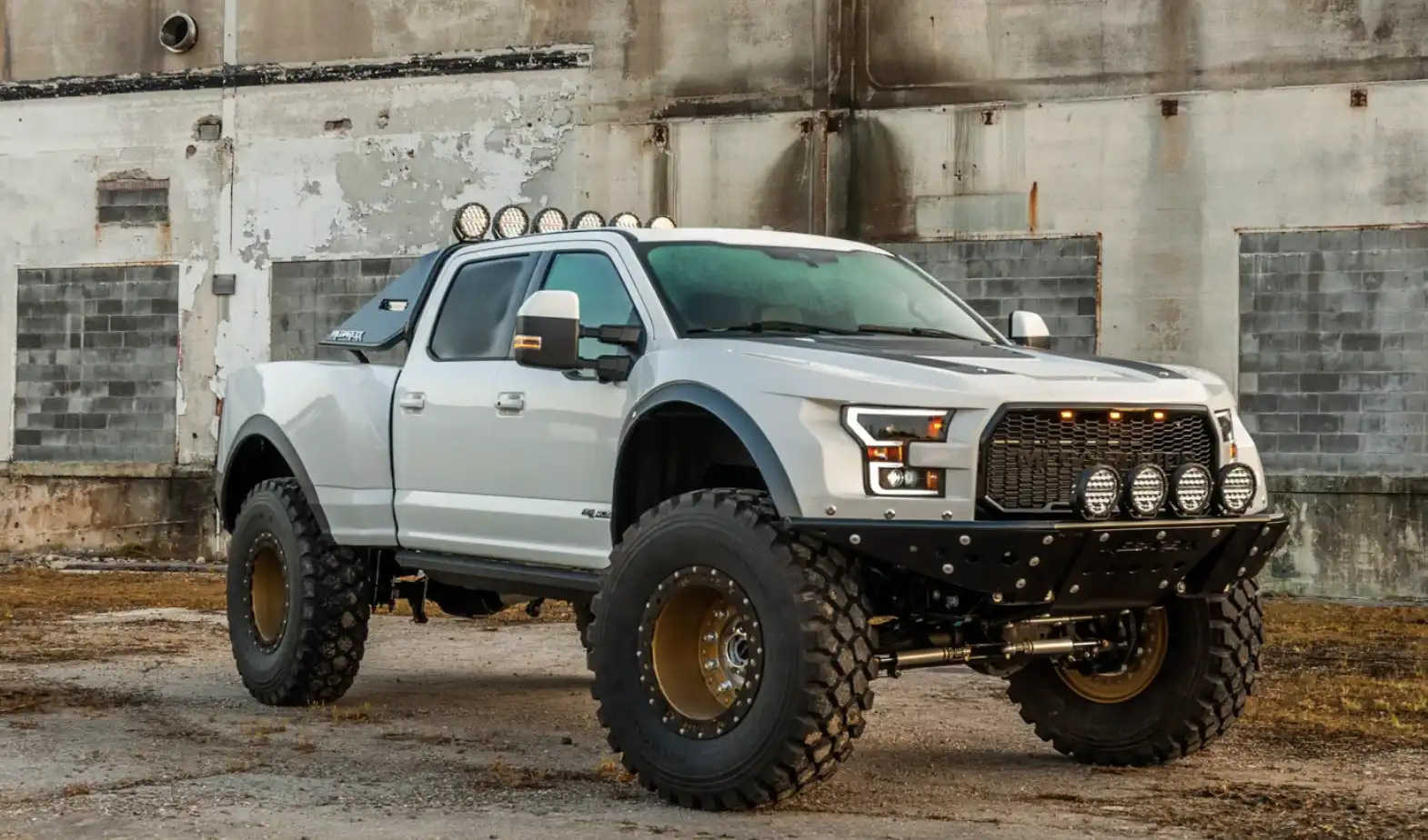 Origins and Design
The MegaRaptor's inception was to offer a super-sized version of the already impressive Ford F-250 Super Duty. While the F-250 is a powerhouse, MegaRexx took it a step further, borrowing design elements from the F-150 Raptor, such as its headlights and grille. The transformation also includes massive fiberglass fenders, reminiscent of those on Baja 1000 pre-runners, giving it an aggressive stance.
Engine and Performance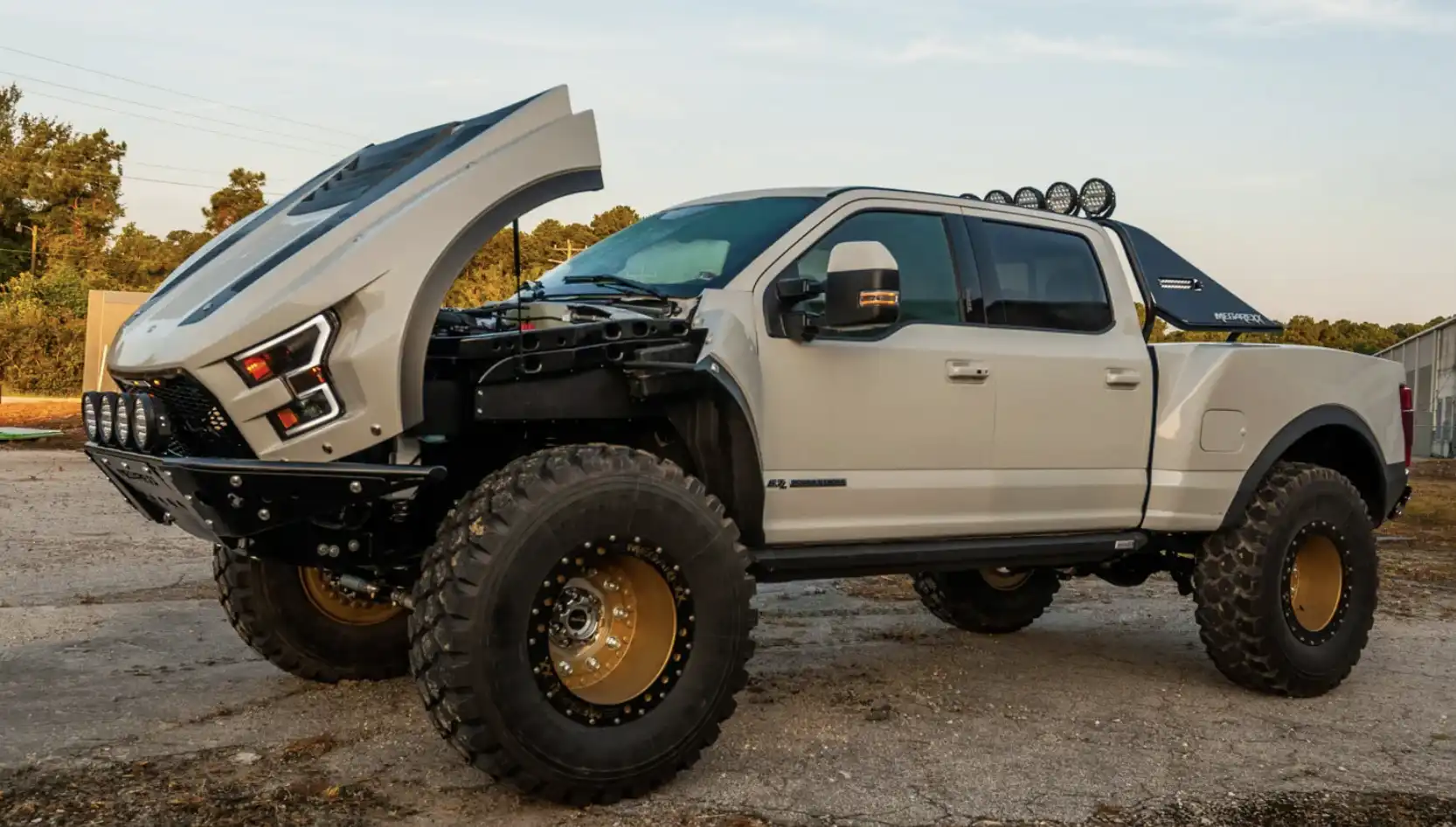 Beneath its rugged exterior lies the heart of a beast. The MegaRaptor retains the Ford F-250 Super Duty's 6.7-liter Power Stroke V8 turbodiesel, producing a stock 475 horsepower and a staggering 1,050 lb-ft of torque. Paired with Ford's 10-speed automatic transmission, this truck promises both raw power and smooth performance.
Off-Road Capabilities and Function
While its design might scream off-road prowess, the MegaRaptor's primary function is towing. Unlike its siblings, the F-150 Raptor and Bronco Raptor, designed for high-speed off-road adventures, the MegaRaptor is a "rolling statement." It's built to work, tow, and exude aggression, making it perfect for those who want to make a statement while pulling a hefty load.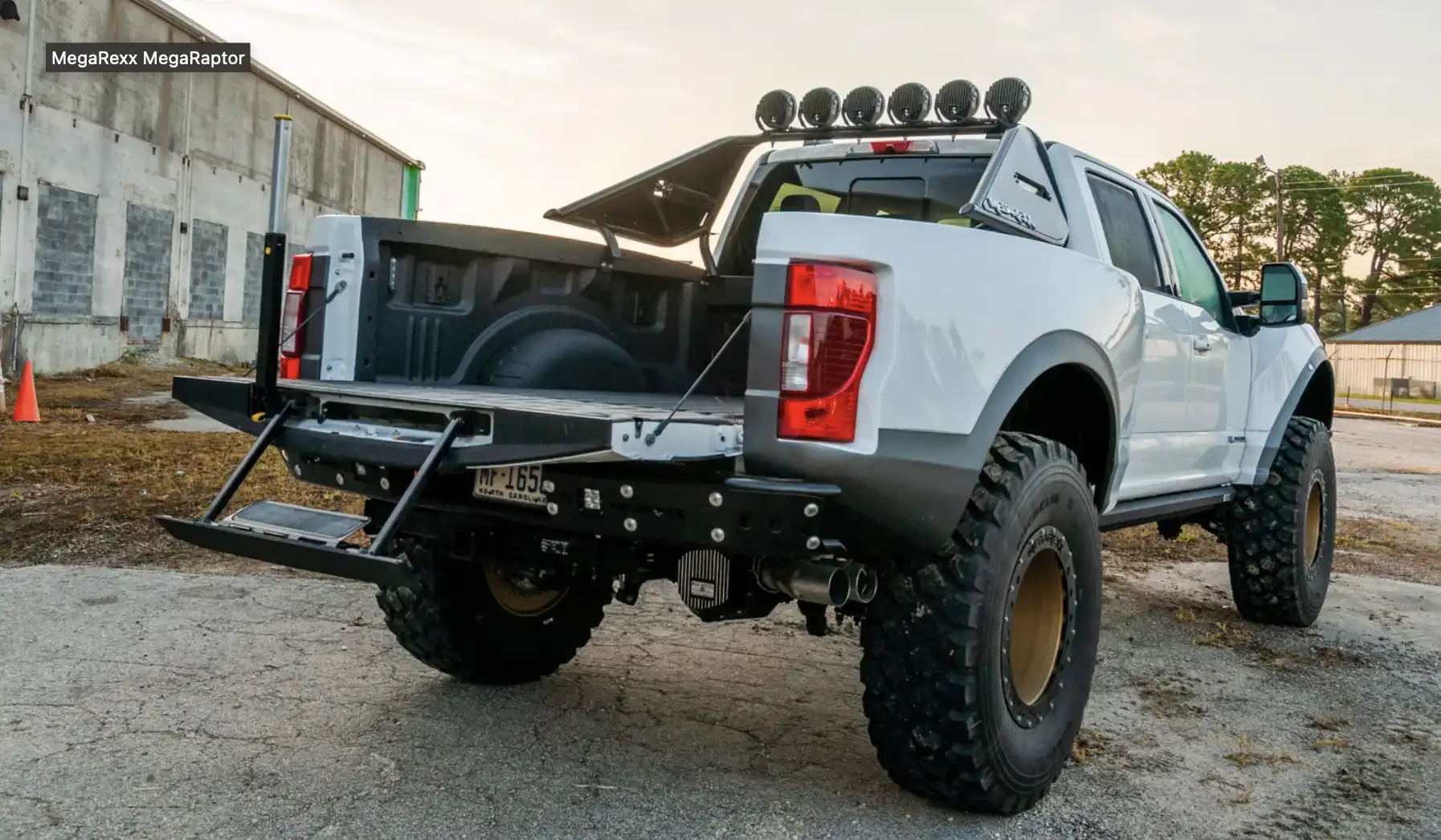 Features and Amenities
MegaRexx ensures the MegaRaptor is as luxurious as it is rugged. The exterior boasts a Smasher front bumper with a 40-inch LED light bar, Anzo switchback headlights, and a proprietary rear bumper. Inside, drivers are treated to a 10-speaker Bang & Olufsen surround sound system, Sync 3 with wireless Apple CarPlay and Android Auto, and heated and ventilated front seats. A unique addition is the third row of seats, offering ample space even for adults, making it a blend of luxury and functionality.
Read also: 2023 Bentley Continental GT Mulliner: Reviews, Price, and Specifications
The MegaRaptor SUV Variant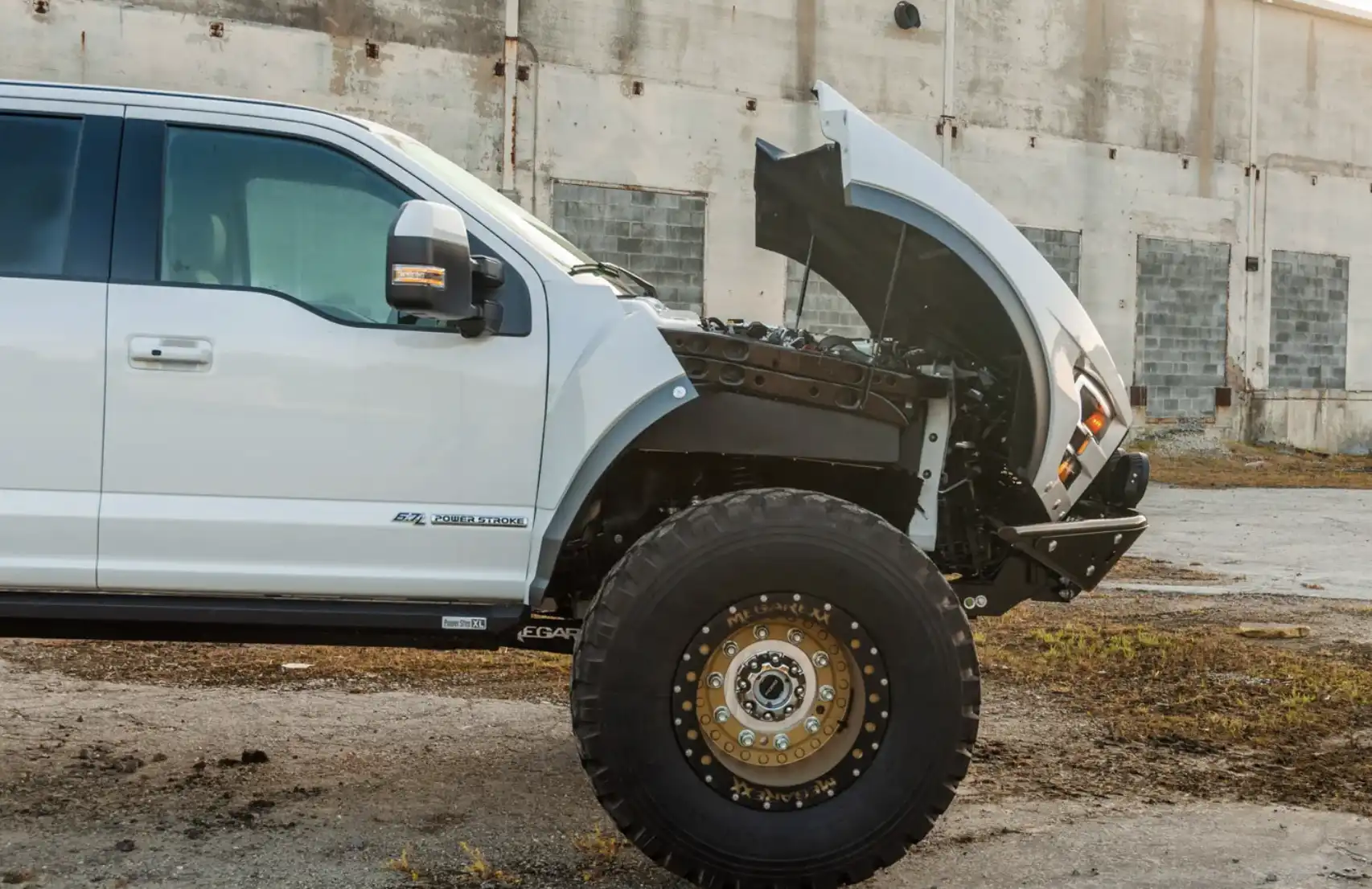 Beyond trucks, MegaRexx introduced the MegaRaptor 7, a unique SUV offering. This vehicle transforms a Super Duty pickup into a three-row SUV, complete with an extended cabin and a removable fiberglass roof. It's a nod to those who want the ruggedness of a truck with the comfort of an SUV.
MegaRexx MegaRaptor Price and Conclusion
With a price tag that can reach around $150,000, depending on configurations, the MegaRexx MegaRaptor is an investment in unparalleled driving experience. It's more than just a truck; it's a testament to what's possible when engineering meets passion. Whether you're in the market for a standout vehicle or an enthusiast, the MegaRaptor is a marvel that promises to turn heads and command attention.