Mini Reveal the Aceman EV Model
By Rebekah Brace
Mini Aceman 2024.  Mini is planning to release an EV model for its series. We don't know if it is intentional or not. Mini named this new model Aceman, one letter different from Mini's other product, Paceman. Luckily, we have a chance to see what it looks like.
Funky and Fun Mini Aceman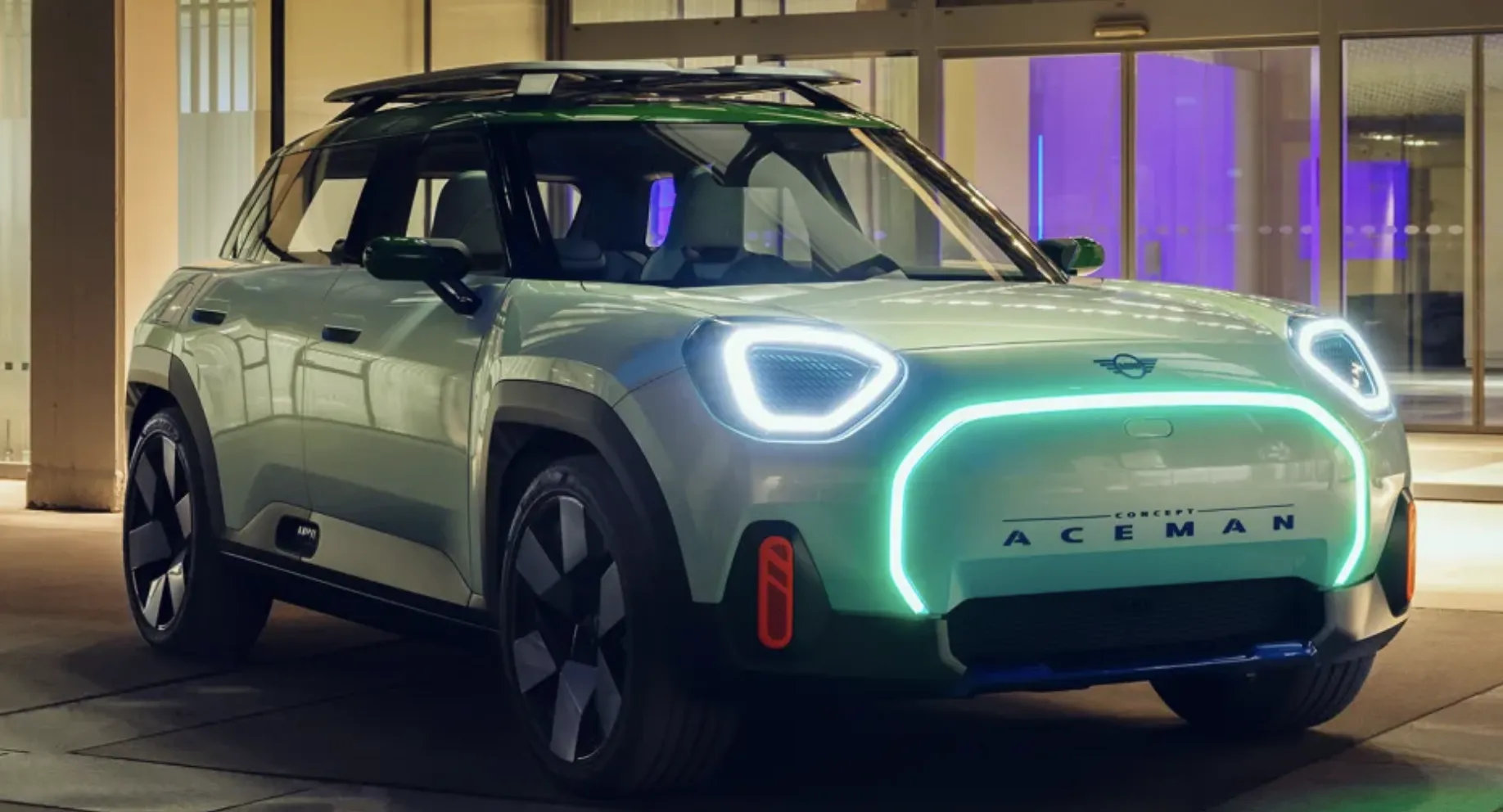 It seems Mini will adopt this concept for its EV release. As you can see, many EV releases nowadays have futuristic designs and shapes. They will remind you of the style of a sci-fi movie, like Star Trek or Tron. However, Mini's EV is different.
Aceman has a more straightforward and more fun look. It has a rounded exterior with almost no sharp edge. This beveled edge design is one of many elements that put it in a different place than the other EV. It also uses a big-sized headlight that almost covers the front side of the vehicle. Then, the grille also comes in extra size. Both the headlights and grille have a unique side. Mini made them match each other, which gives a uniform vibe on the front side. Not only that. Mini also adds some LED light on the grille. It feels overwhelming, but we believe this one is only for this concept car. The released version will leave this part out. So, we will get the normal EV front-side for this model.
The wheel arches also are different from the general design. Mini made it less rounded and added some edge or square on the back side of the wheel arch. Then, it appears with the more chiseled panel that builds the entire exterior and gives some futuristic vibe. Compared to the usual Mini, which has a more smooth appearance, this one feels more rugged. But, we see that as a good design because it suits the crossover style on Aceman. Furthermore, the flush door handles also add extra artistic value to their appearance. Overall, it has some anime or retro 8-bit game feeling.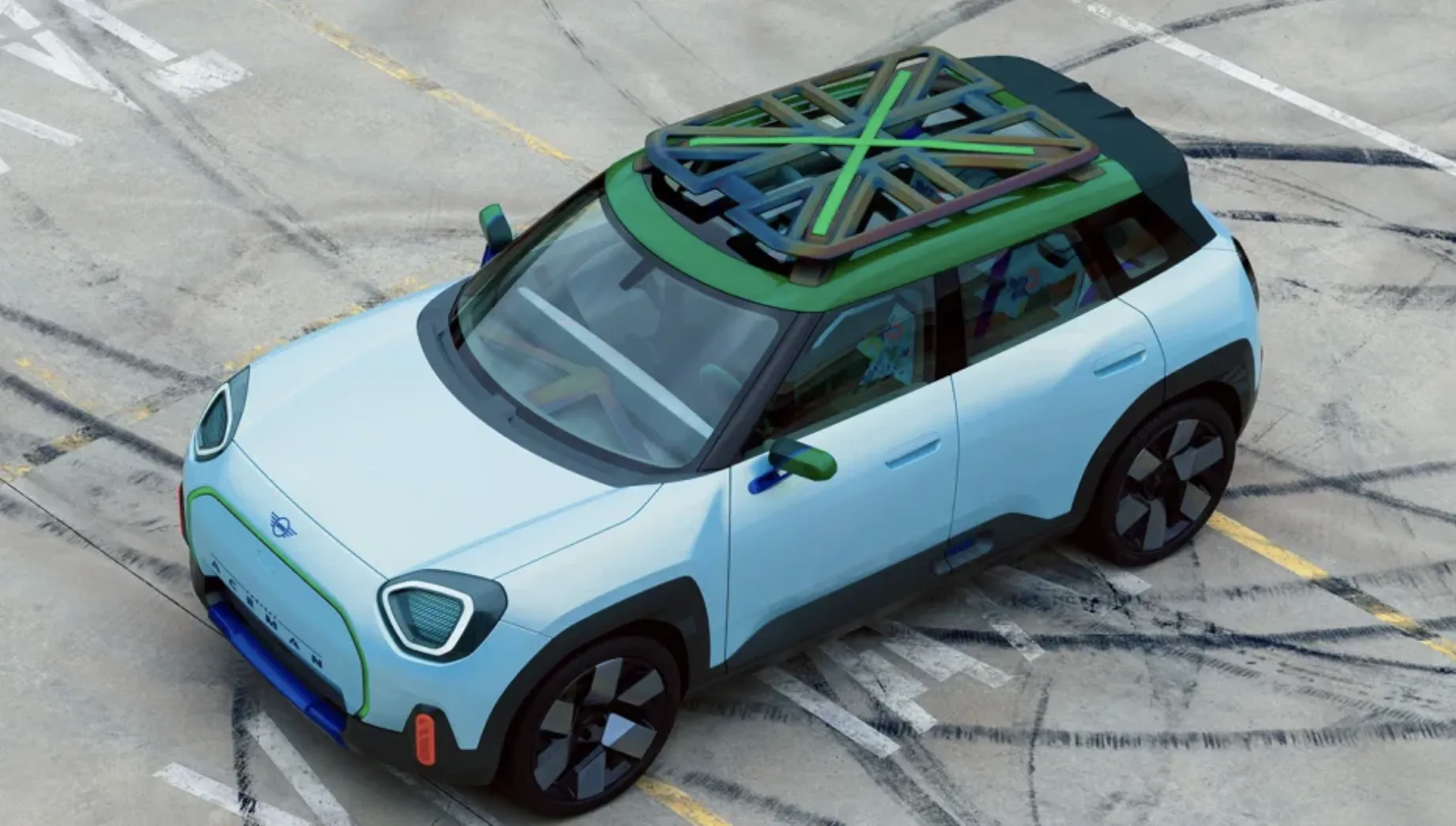 2024 Mini Aceman Features and Specifications
The interior brings many new and fun things you can try. It has a simple dash pad and mounted circular OLED touch screen to control various functions in this car. The design reminds you of the Mini product from the early 2000s. However, this one has a neater and more comfortable layout design.
There is no detailed information about what kind of features Aceman has. But, it seems that Mini uses the Android-based infotainment system. It also has a unique feature where you can extend the display system. You can display the navigation map on the dashboard panel using this feature.
Unfortunately, we have no information about the specification for this model. However, we believe that it will have better performance than another Mini EV model, Cooper SE Electric. Cooper SE has 181 hp output and 199 lb-ft of torque, also acceleration at 0-60 mph in 6.9 seconds.
With this model as the base, Aceman could become one of the most powerful EVs from Mini. It might also have a more powerful battery and a new motor design. We only need to wait for its official announcement and reveal its specification later.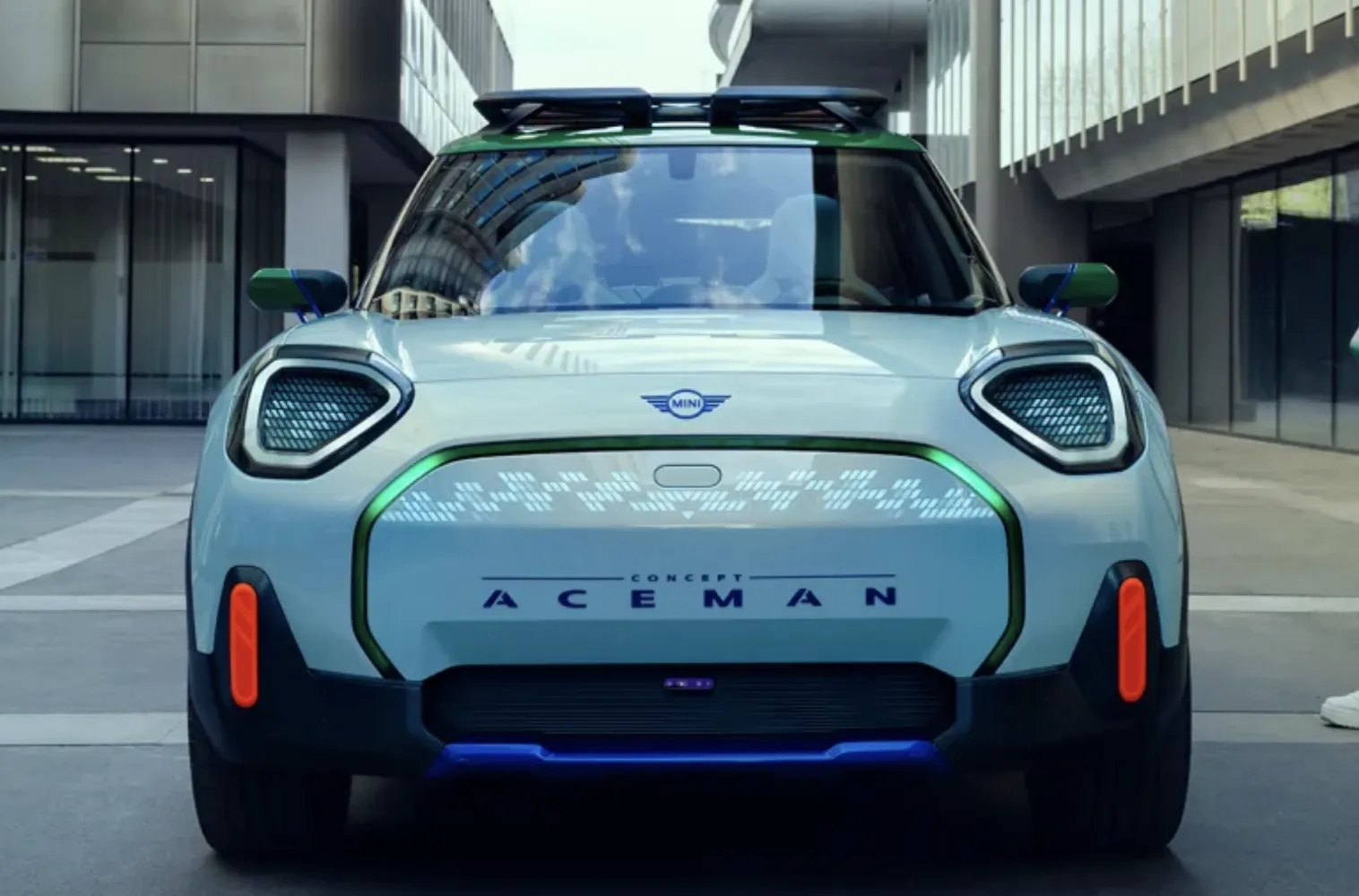 2024 Mini Aceman Price and Release Date
Currently, we only have the design and appearance. There is no official information about the price or release date. But, we expect this model will be available as the 2024 model. Therefore, we will find out more about it next year. As for the price, we believe it won't be that different from Cooper SE Electric. So, we can assume that Aceman will start from $34,000. Depending on the version, the price may increase, especially with the extra option you can get on its official release.