The Elegant French Electric Car Renault 5 Diamant – Specs, Price, Release date
By Anthony McGirr
Renault 5 Diamant is probably one of the most brilliant electric cars you will see in the upcoming year. This car is what happens when you combine automakers with fashion designers, musicians, and artists to create a unique vehicle. And this electric car is the mixed bag you can expect from those groups of people together.
Renault 5 Diamant Specs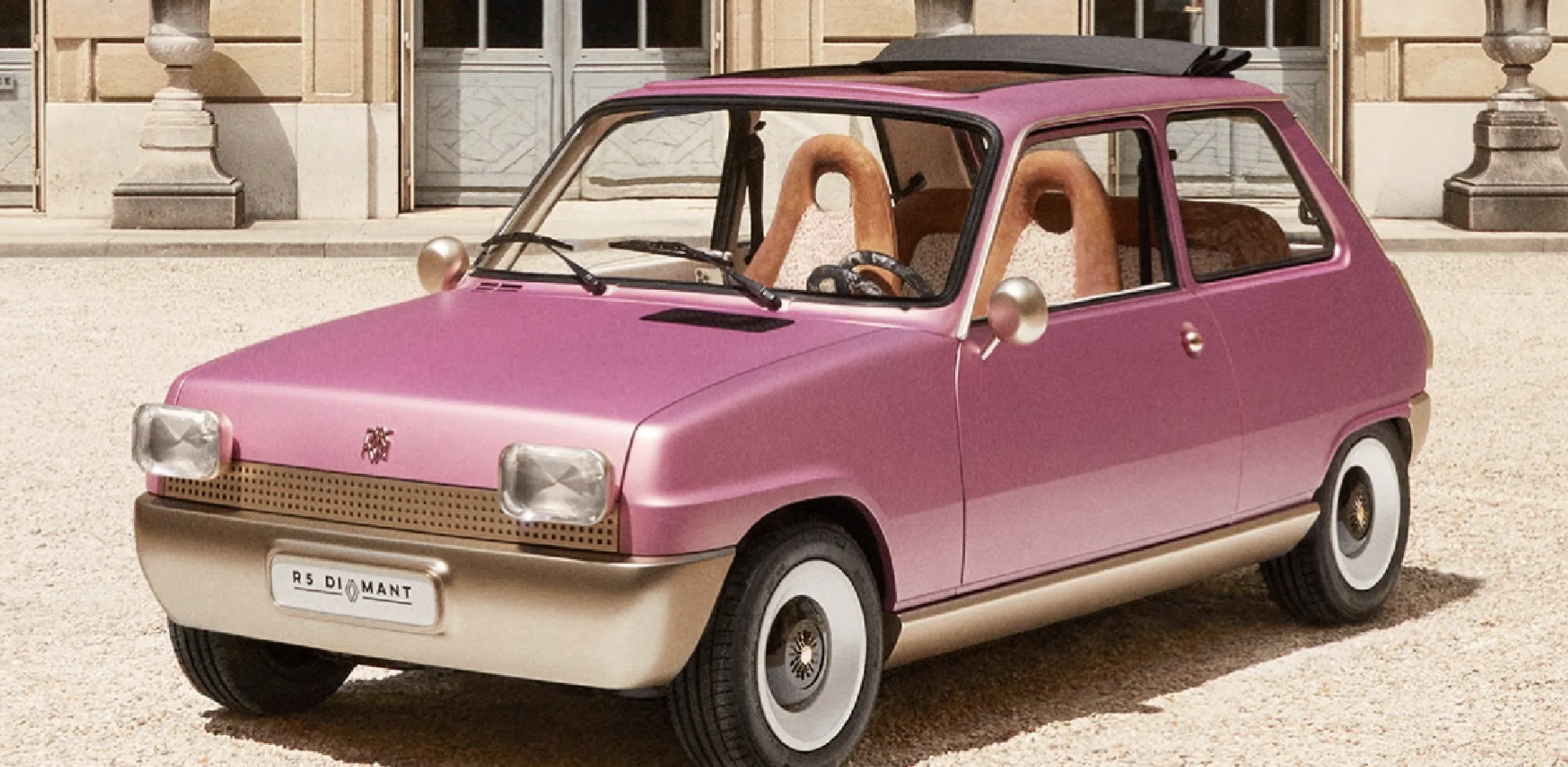 Renault R5 Diamant is a collaboration between Pierre Gonalons and the French company. Gonalons is an Italian-French interior and product designer who was given the responsibility to reimagine the Renault R5. The Renault 5 was a small hatchback vehicle built between the 1970s and 1980s.
The Diamant, a French word for "Diamond," was made to celebrate the 50th anniversary of the Renault 5's debut in its early days. The engine was replaced by an electric setup and other modern technologies, making the vehicle seem like it was from a 1972 science fiction movie. This car even has a fingerprint reader that you can use to lock and unlock the door.
The Renault 5 Diamant Design
One of the most brilliant things about this electric vehicle is its design. The Renault 5 has a modified bodywork that appears more aerodynamic. This vehicle's front bumper is an incredible piece that retains a color-based contrast compared to the body. The car's body has a quirky pink tri-coat paint, while the bumpers are not a goldish color. You can see that the wheels of this car are now more expansive than they used to be, giving this vehicle a quirky look. However, that is not the most incredible thing about this electric car.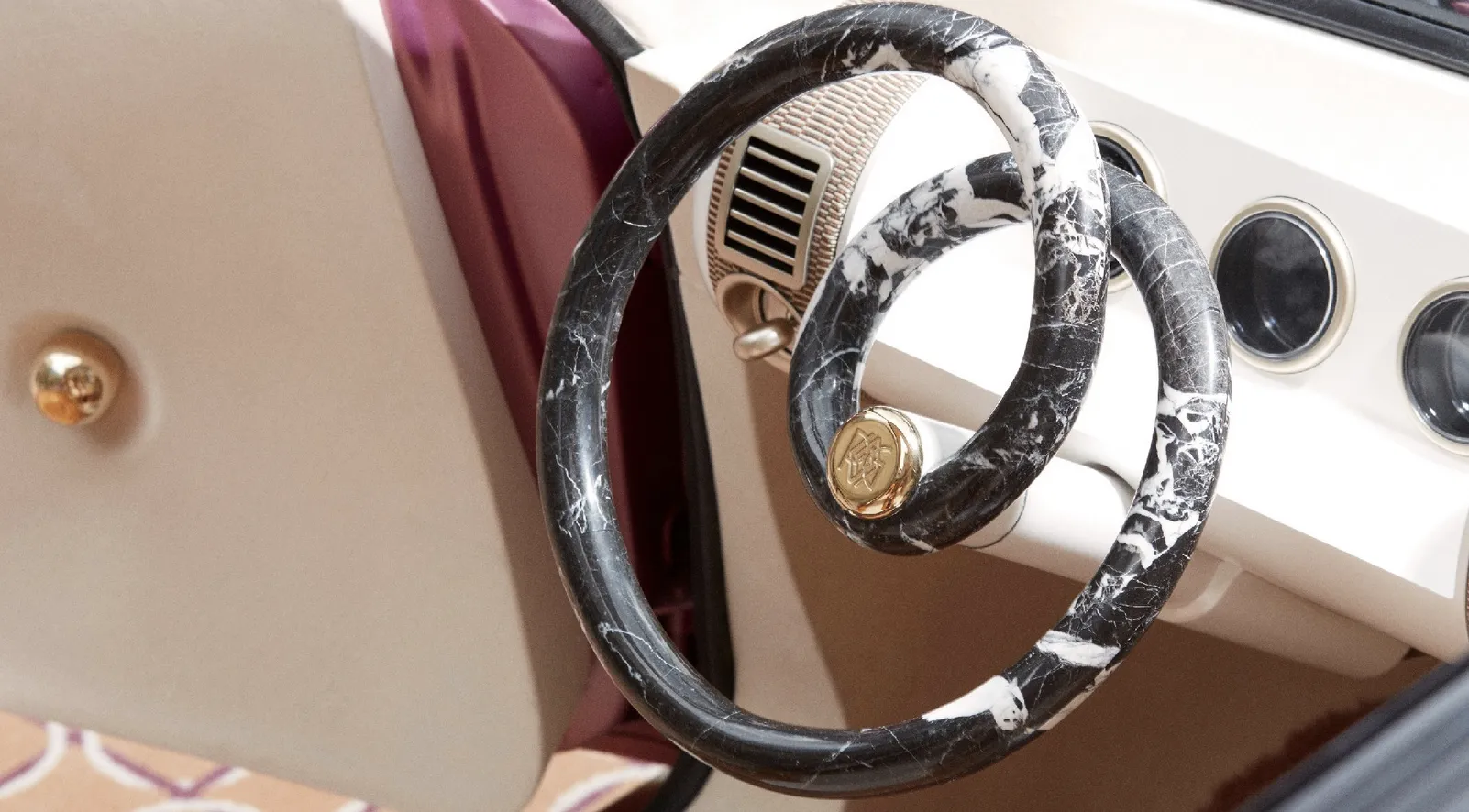 The Renault 5 Diamant has impressive headlights and jewel-shaped lenses, making them look like large gemstones. You can also see a new grille that uses a pixel grid motif. The interior of this car is even more unique, looking like a modern lounge. The most remarkable part of this vehicle is its spiraling steering wheel. The steering wheel is made of recycled marble that goes through the carbon process. The steering wheel is shaped like a spiraling twirl, which you will never see in other vehicles, especially electric ones. And that is why the Renault 5 Diamant is very one-of-a-kind.
A Modernized Powertrain
One of the best modifications done to the 2023 Renault 5 Diamant is its engine. This vehicle runs on an electric motor that you will find under the bonnet. This is undoubtedly a significant upgrade and modernization from its former old combustion engine. There was never any reveal about the e-motor that you will find in the Renault 5 Fancy EV. We also know almost nothing about where they put the battery pack on this vehicle. However, this vehicle is so lightweight that it might not need much battery capacity to have a decent EV range.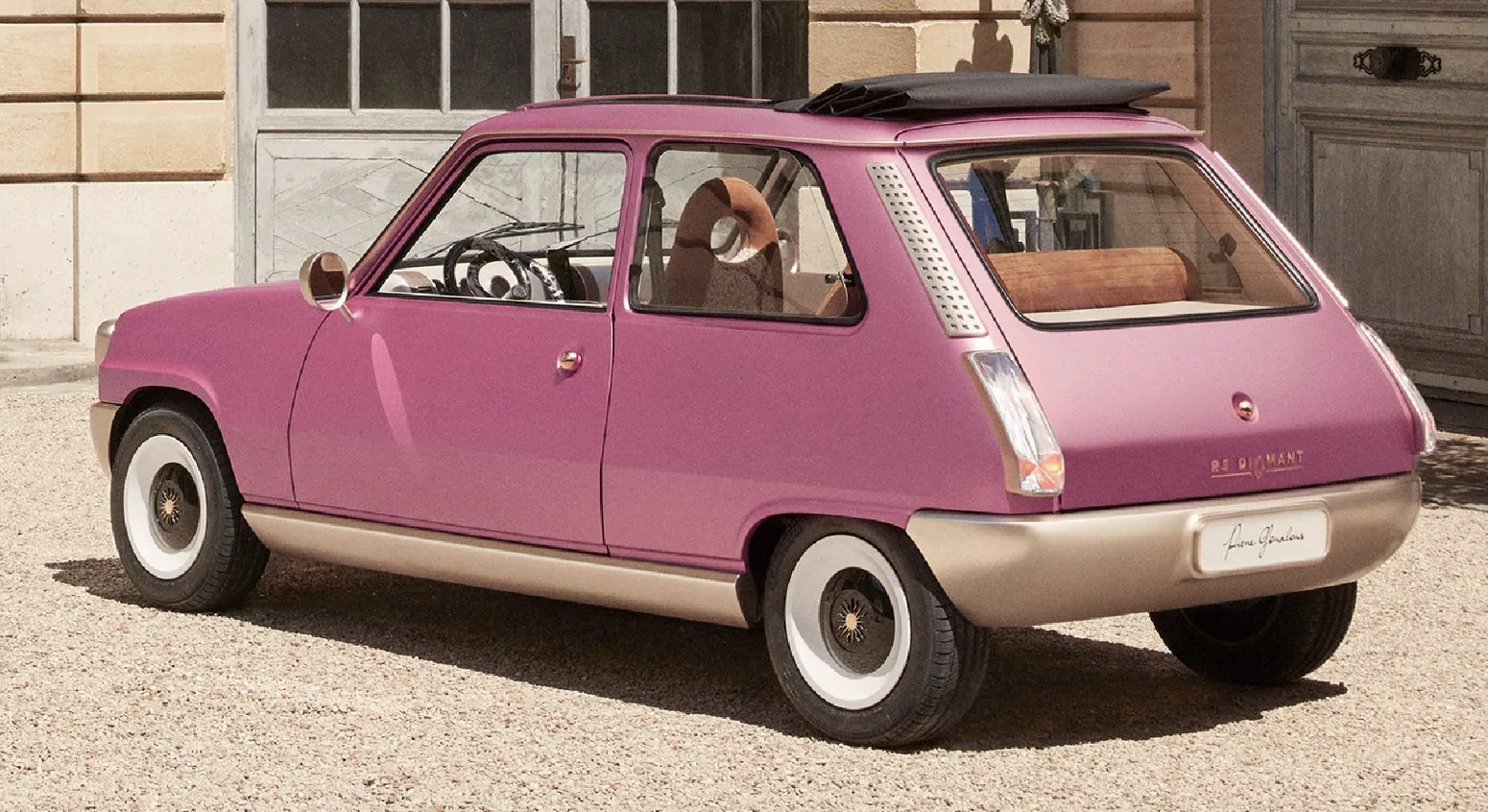 Price and Release Date of Renault 5 Diamant
Renault wants to offer NFT spinoffs out of this exciting collaboration. In September, you will also find some digital representations inspired by this electric vehicle. You can expect the Renault 5 Diamant to be auctioned in autumn. All of the proceeds from the auction will be donated to Give Me 5, a social project dedicated to sports and music for the younger generations.
Final Thoughts
In conclusion, Renault 5 Diamant is a unique electric vehicle you will never find anywhere else. This modified vehicle is a fun collaboration between an automaker and an artist. It has a unique design, which is one of the things that make this electric vehicle very attractive. So, are you ready to join the auction for Renault 5 Diamant?