2023 Cadillac CT4-V Blackwing Track Editions – Everything You Need to Know
By Rebekah Brace
2023 Cadillac CT4-V Blackwing Track Editions –  Cadillac V series team released some photos of their 2023 Cadillac CT4-V Blackwing Track editions. Being previewed at Watkins Glen during the Six Hours of the Glen IMSA's Sahlen weekend, it can be seen that Cadillac seems to have something extra for this sports sedan. On the following page, let's look at what this latest Blackwing Track edition offers.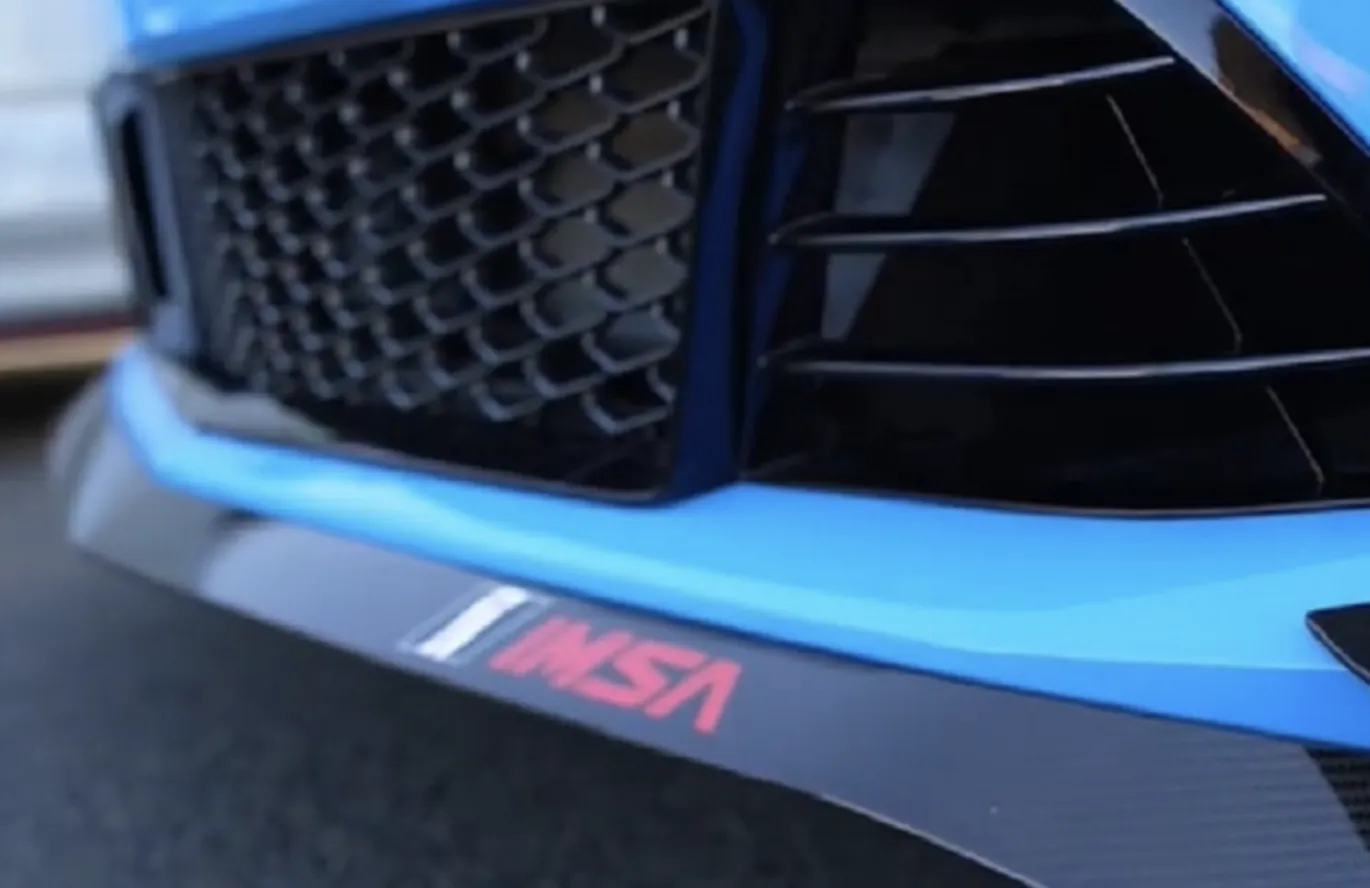 2023 Cadillac CT4-V Blackwing Track Editions Specs
Words on the street say that the latest version of CT4-V Blackwing Track editions is inspired by the success of #CadillacRacing at IMSA. In some videos shared on Instagram by the automaker, it can be seen that these track editions come with a unique splitter where the IMSA logo is placed. Not only that, but the audience can also see a slew of visual upgrades displayed by these track editions. These include contrasting colour mirrors, painted brakes, ducktail spoilers, track map decals, and more. Generally speaking, the CT4-V Blackwing 2023 is the hardcore version of an M2 CS. That makes the expert even verdict that CT4-V Blackwing 2023 is a true legend regarding small sports sedans.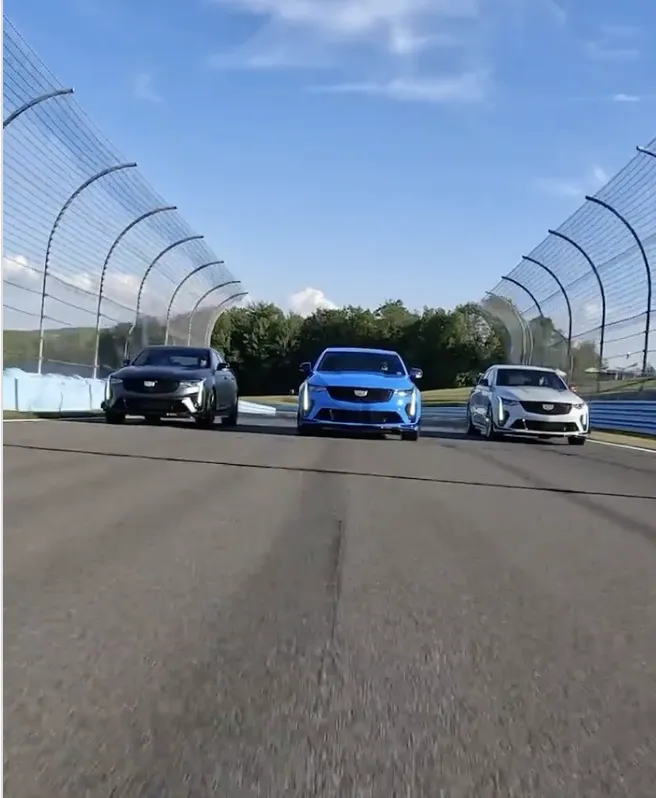 Cadillac CT4-V Blackwing Track Editions 2023's Exterior and Interior
The newest Cadillac CT4-V Blackwing Track Editions 2023 come with a sleek design. Aside from the black and blue example, these track editions also come with other colour options like matte-grey and white-and-red. On the front part of CT4-V Blackwing, there is a front splitter. The look is also completed with IMSA branding and a carbon-fibre finish.
Highlighted Features of Cadillac CT4-V 2023 Blackwing Track Editions
As of now, the only thing that people can be sure about 2023 Cadillac CT4-V Blackwing Track editions are the visual changes, while the rest will be revealed when the cars make full debuts. In this way, there is no reliable information on whether this later version of Cadillac CT4-V Blackwing will be powered by an upgraded twin-turbo 3.6-litre V-6 engine.
If Cadillac CT4-V Blackwing uses the same engine, the car will generate power of as much as 472 hp (352 kilowatts) and 445 lb-ft of torque (602 newton-meter), which makes it pretty standard. It is also unknown whether the track editions will be available with 10-speed automatic or 6-speed manual transmission driving the rear wheels. However, a limited-slip differential aids traction you can find at the back of these track editions. There is also an auto gearbox added to the cars. This enables them to reach 96 kilometres (60 miles) per hour in just 3.8 seconds. Meanwhile, the top speed run by the vehicles is 304 kph (189 mph).
read also: 2024 Cadillac Celestiq
A standard CT4-V Blackwing with Carbon Fiber, It can reach 4.1 miles in just 2 minutes and 52.5 seconds to complete the Virginia International Raceway Grand Course layout. This is considered faster than some high-performance vehicles today, such as a BMW M5 Competition. This model needs 2 minutes and 54 seconds to complete the circuit.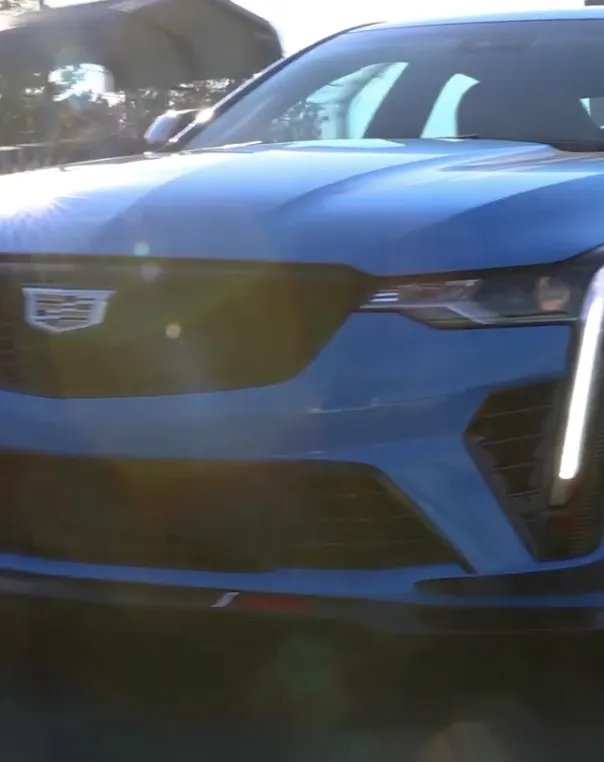 2023 Cadillac CT4-V Blackwing Track Editions Release Date
The Blackwing Track Editions 2023 is available to order on August 1st. However, the car is expected to make its full debut in July. However, in a statement made by Cadillac on its Instagram, this American automaker says that the supplies of this sports sedan will be "extremely limited".
2023 Cadillac CT4-V Blackwing Track Editions Price
Unfortunately, there is no exact price for 2023 Cadillac CT4-V Blackwing Track Editions. But, one can expect that the price might not be too different from its predecessors, the standard CT4-V Blackwing Carbon Fiber I and Blackwing Carbon Fiber II.These standard CT4-V Blackwing versions with carbon fibre I and II packages are about $2,650 and $4,350, respectively.