2024 GMC Sierra HD – Specifications, release date, Price
By Anthony McGirr
2024 GMC Sierra HD – GMC seems to make a surprise for its lovers through the latest GMC Sierra HD pickup. This brand is about to introduce a heavy-duty model with several improvements. Check the details and the changes of the  GMC Sierra HD version below and if it is compared to the 2023 GMC Sierra HD. Plus, when you can see this vehicle on the market.
2024 GMC Sierra HD Specifications
Exterior
The manufacturer refreshes this version by applying new front and rear-end designs. Based on the video hosted by GM Authority Executive Editor, Alex Luft, you will see the orange lighting in the front when the driver is about to turn the car. This feature uses a new turn signal animation system. It makes the GMC Sierra HD 2024 different compared from the 2022 GMC Sierra 1500. On the other hand, the lamp will be a steady white when you don't use it. We don't know yet whether GMC uses LED lamps or not. The cockpit is another interesting part of this car. It supports the use of a mounted 13-4-inch infotainment screen with a horizontal button arrangement.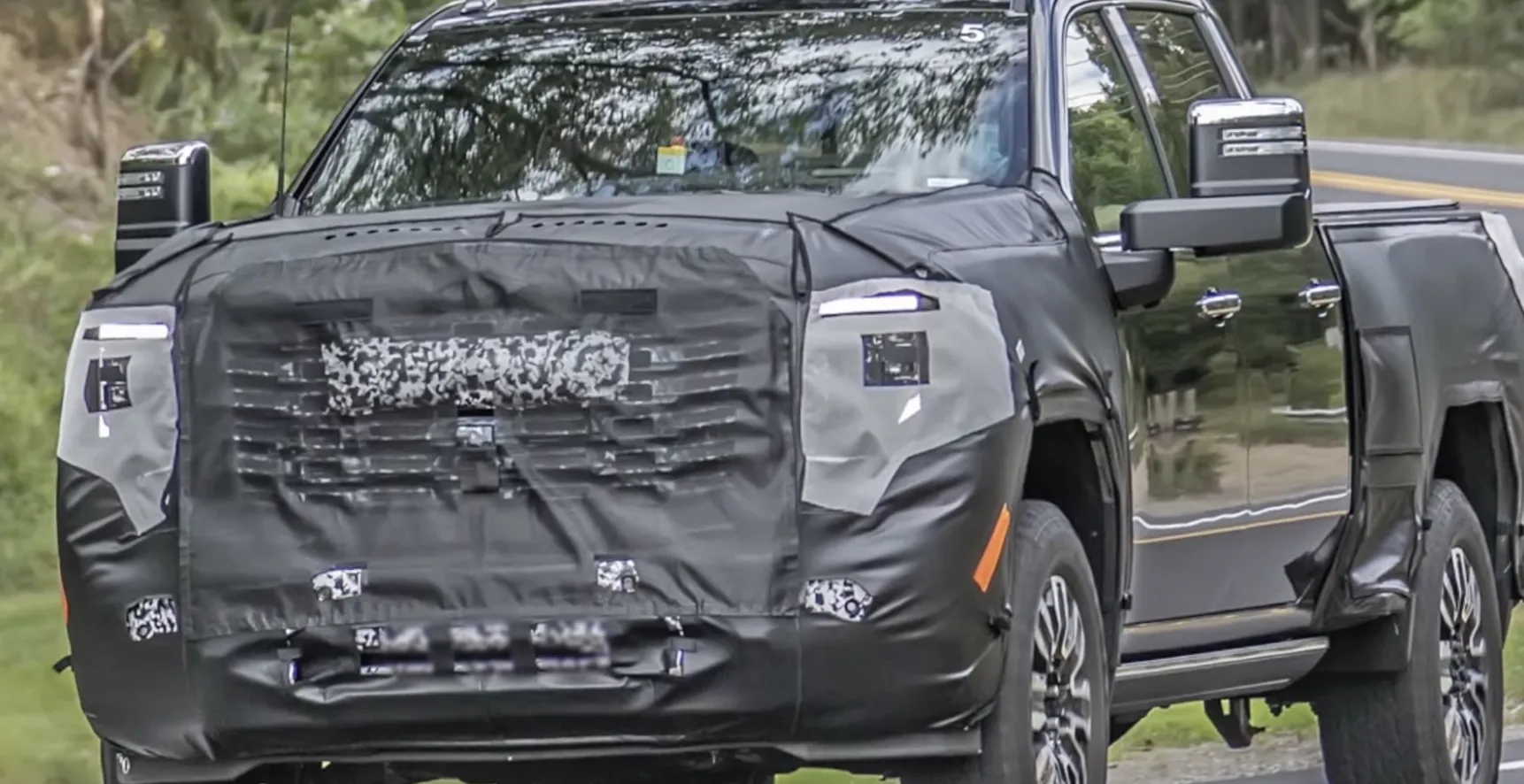 Engine
The GMC Sierra HD 2024 will be more comfortable and powerful enough to drive with the use of a GM 10-speed automatic transmission and 6.6L V8 L8T gasoline engine. The manufacturer also uses the 6.6L V8 L5D turbo-diesel Duramax to produce up to over 500 horsepower and 1.100 pound-feet of torque.
Production and Sales
We can't see this vehicle on the road yet. The development team is continuing the assembly at the GM Flint Assembly plant in Flint, Michigan. According to the plan, this latest Sierra HD will be available in the United States, Canada, Mexico, and many more. The GMC Sierra HD fans can only enjoy and be curious about this latest version from the video on the Internet.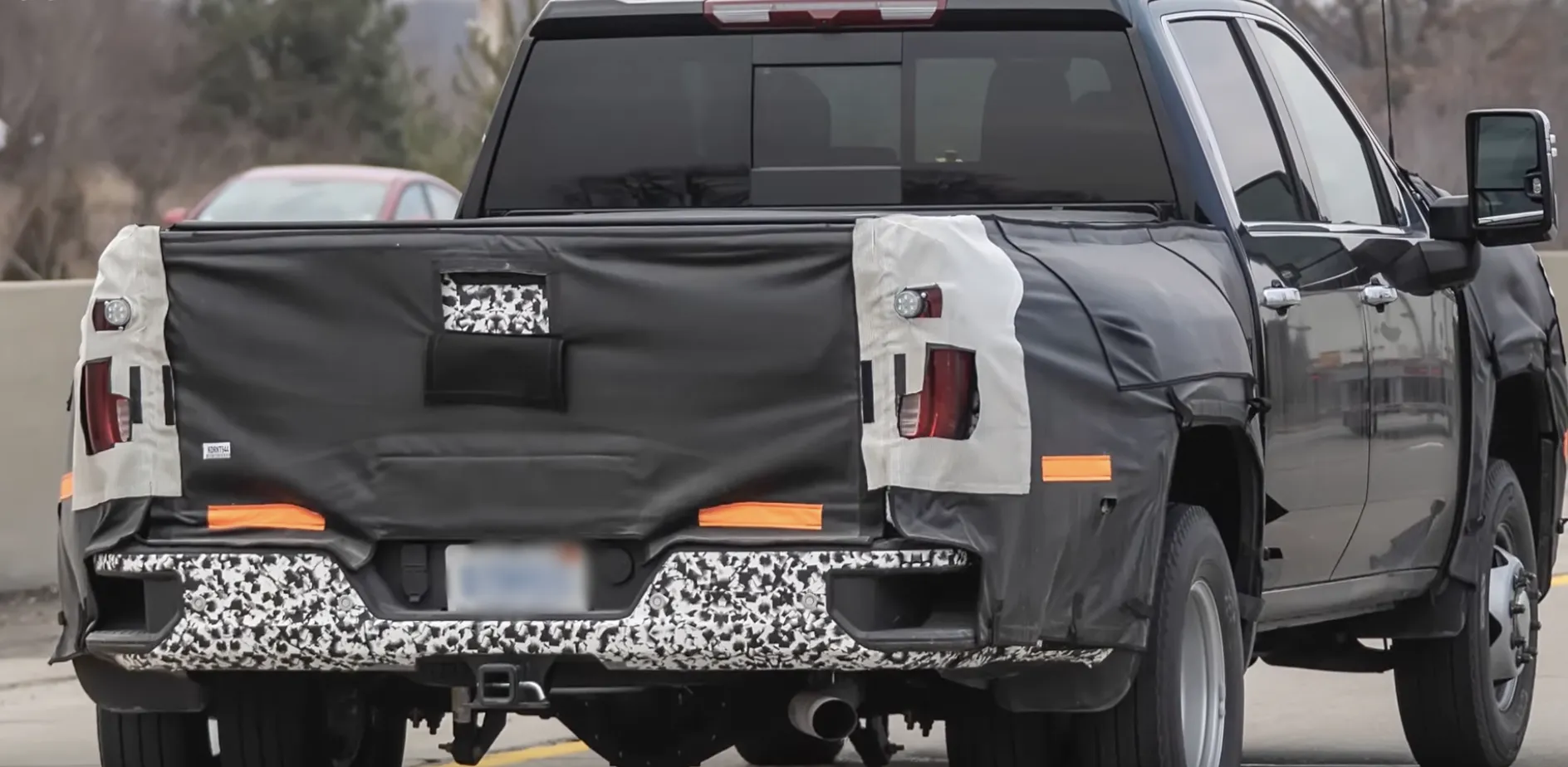 2023 vs 2024 GMC Sierra HD
Based on the GM Authority, GMC will not use the front and rear park assist feature in the 2023 GMC Sierra HD version. The team is still thinking about the use of microchips to substitute some features they have removed. They still offer the 2023 GMC Sierra HD version with a front and rear park feature, but it is only for the vehicle with the 1SA driver Alert Package on the base level Pro trim. Buyers will also get it on the SLE, SLT, and AT4 trim levels as long as they also include the Driver Alert Package I. Indeed, this temporary deletion affects all GMC Sierra HD trim levels. This automaker even constrains the lighting system just like the Rear Park Assist and Front and Rear Park Assist.
2024 GMC Sierra HD Release Date
At first, the automaker started the production of the 2023 GMC Sierra HD on July 18th, 2022 at the GM Flint plant. They even opened the order books on May 5th, 2022. Unfortunately, they have to delay the process due to the COVID-19 pandemic. Because of that, the 2023 GMC Sierra HD will be set the same as the 2024 model year. It means this automaker will only introduce small changes on the 2023 GMC Sierra HD that may be similar to the 2024 model year because of the release date.
There is no official announcement on the exact release date. The detail above is not a final specification yet. We only have to wait and see whether the automaker makes some new changes or not. One thing is for sure GMC Sierra and automotive fans want to see something new and extraordinary from the latest GMC Sierra HD. A little surprise seems worth it after waiting so long for the launch and the cancellation of the 2023 GMC Sierra HD.
Read also:  2023 BMW X5 M60i Facelift
reference: GM Authority