The 2024 Honda ZR-V Debuts in Europe: Hybrid Powerhouse with Style
By Anthony McGirr
2024 Honda ZR-V
Unveiling the 2024 Honda ZR-V
Making its debut in Europe, the 2024 Honda ZR-V has already proven successful in Japan for nearly a year. This new crossover is the larger sibling of the HR-V known in North America, and fits neatly into the existing gap between the HR-V and CR-V models in Europe. The introduction of the ZR-V expands Honda's array of crossovers in the market.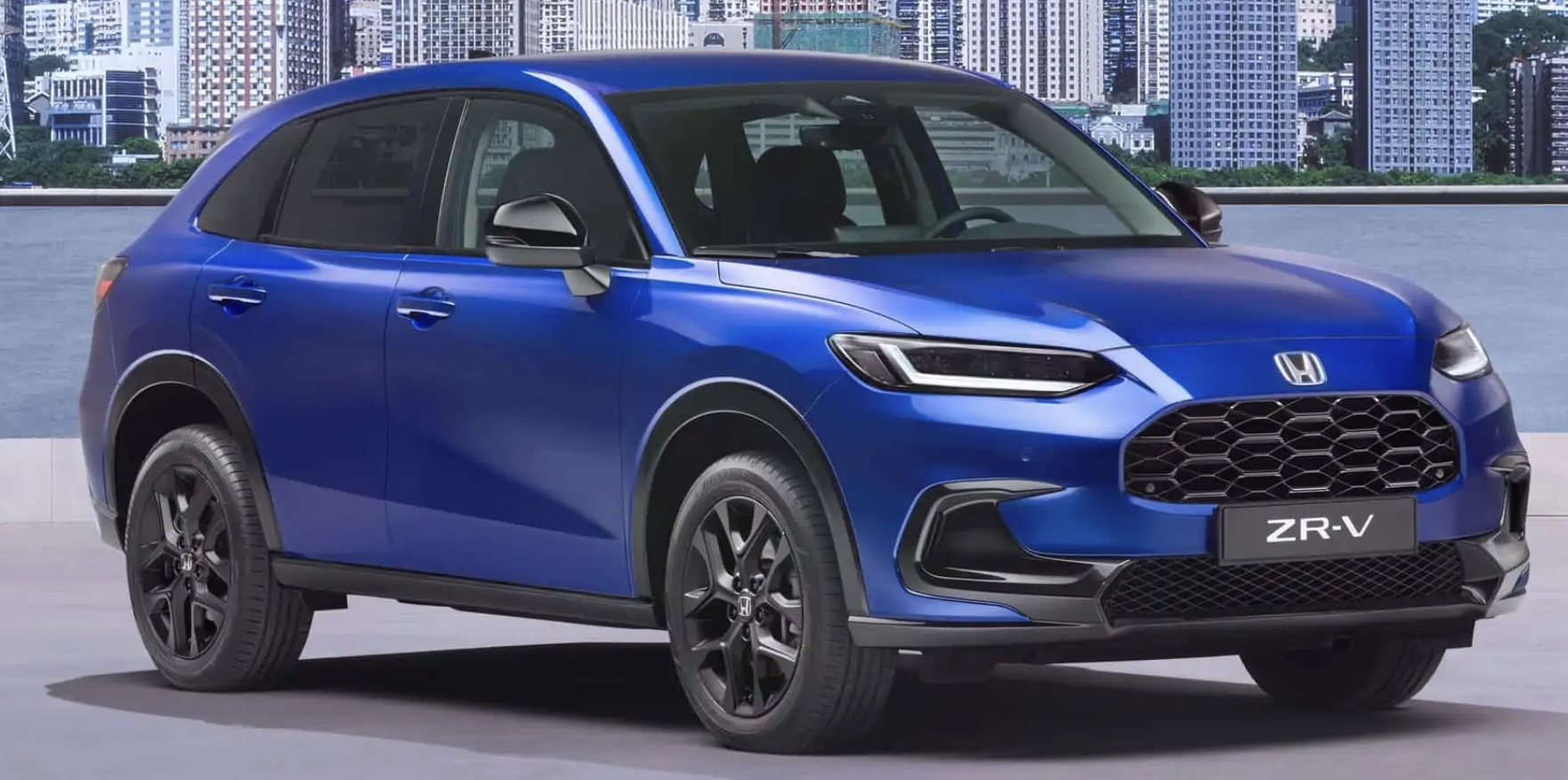 Designed for the Modern, Active Lifestyle
The ZR-V targets young and image-conscious consumers who are in the market for a vehicle that is not only stylish and powerful but also fun to drive. This new model has been carefully designed and engineered to support busy, active lifestyles. Yutaka Kato, the Large Project Leader for the ZR-V, emphasized the vehicle's blend of functionality, comfort, appealing design, and sporty dynamics, all powered by Honda's e:HEV hybrid powertrain.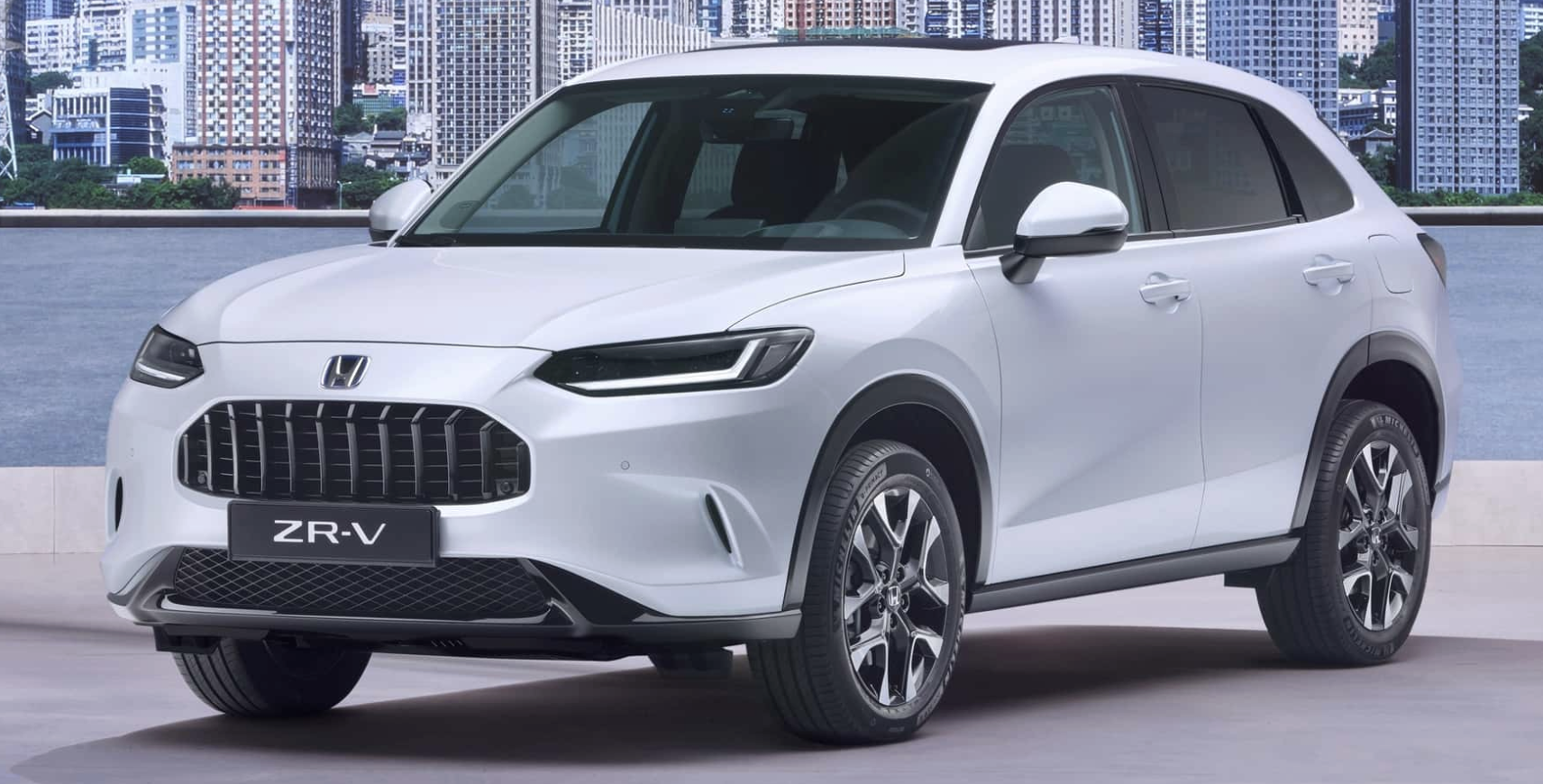 Under the Hood: High-performance Hybrid Power
Unique to the European market, the 2024 Honda ZR-V comes equipped with a 2.0-liter hybrid powertrain that's not available on the US HR-V model. This hybrid system, also sold in Japan, offers a combined output of 181 horsepower and 315 Newton meters (232 pound-feet) of torque. It features a highly efficient 2.0-liter, four-cylinder direct injection Atkinson cycle engine paired with two motors, optimized for the ZR-V to provide brisk, responsive acceleration.
| Engine Specification | Detail |
| --- | --- |
| Engine Type | 2.0-liter hybrid powertrain |
| Total Output | 181 horsepower |
| Total Torque | 315 Newton meters (232 pound-feet) |
| Transmission | Continuously Variable Transmission (CVT) |
| Fuel Efficiency | Not yet disclosed |
| Drivetrain | Front-wheel drive, Optional All-wheel drive in Japan |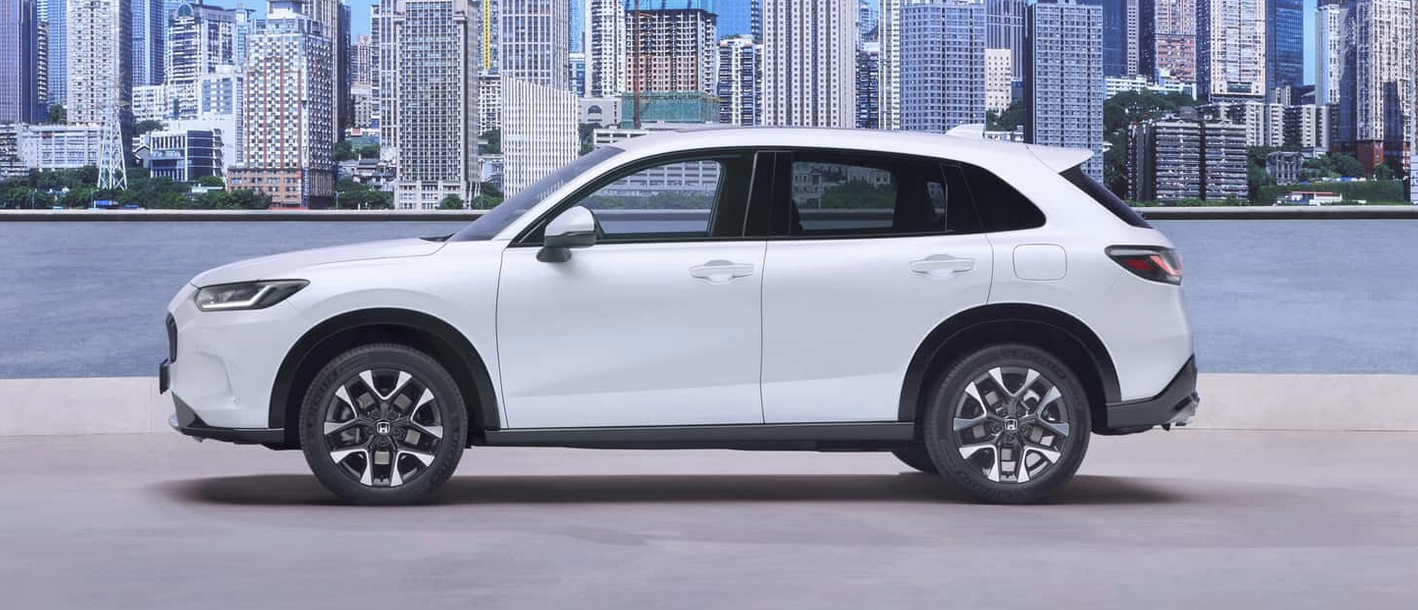 Embracing the Legacy of Civic and CR-V
Drawing inspiration from both the Civic and CR-V platforms, the 2024 ZR-V boasts a bespoke, lightweight, rigid chassis. This design is aimed at delivering the driving characteristics and agility usually associated with sports hatchbacks. It offers a smooth yet engaging driving experience thanks to a refined feedback control logic, low-friction components, and multi-link rear suspension.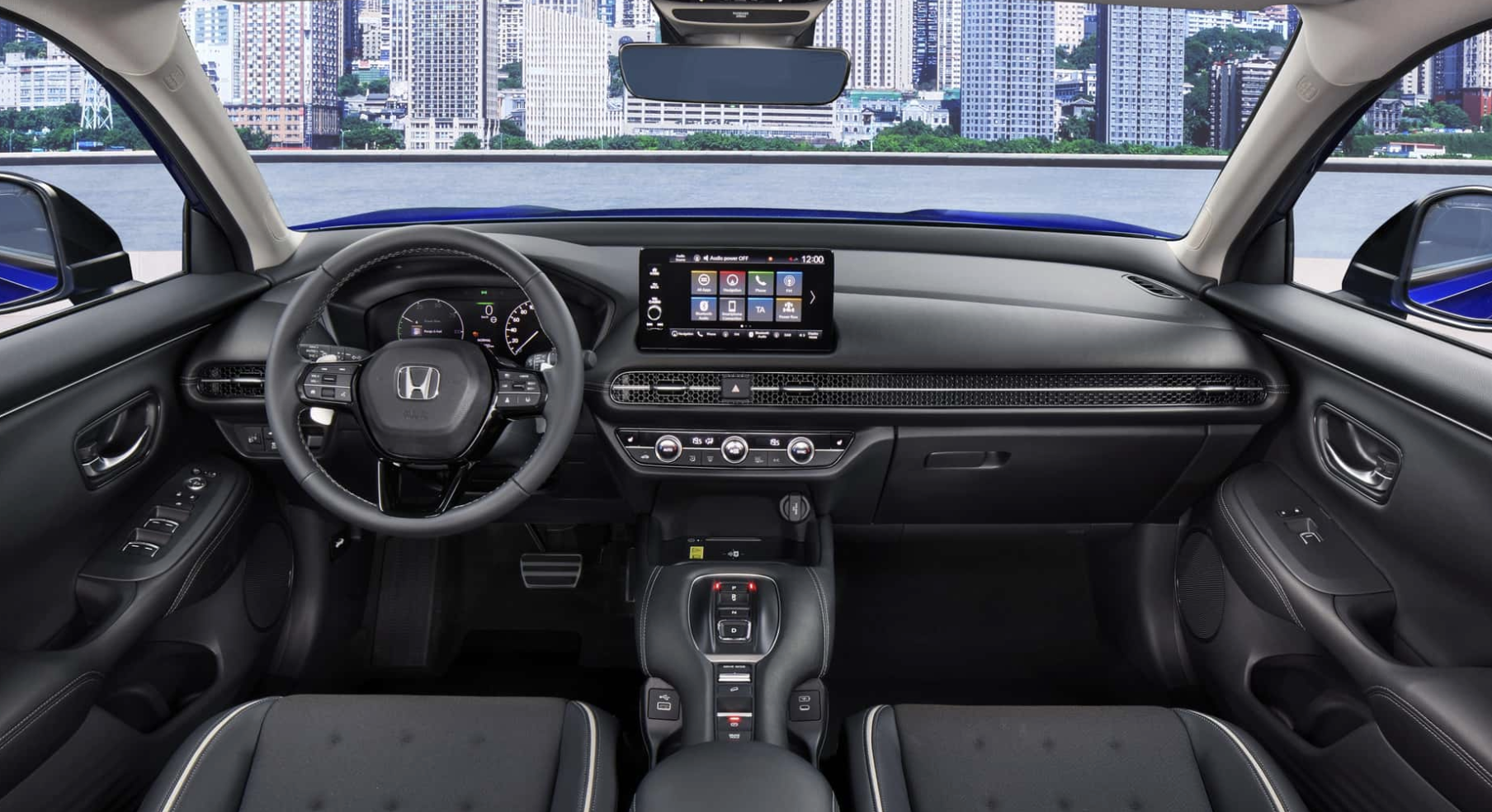 A Bold and Sophisticated Design
The new 2024 Honda ZR-V stands out with a strong road presence that perfectly matches its dynamic performance. Its design features include a bold front face, slimline headlights, and a stylish gloss black grille that together create a sophisticated aesthetic. This design extends to the SUV's noiseless flanks and into the bold rear bumper design, featuring sleek horizontal taillights neatly integrated into the tailgate. Honda engineers have prioritized functionality in design, with each panel and component optimized to enhance visibility and aerodynamic performance.
related: Unveiling Honda e:Ny1: A Comprehensive Review of Honda's New Electric SUV2023/05/13
Promising Performance and Specs
Though full performance details are still under wraps, Honda assures a powerful acceleration comparable to a V6 3.0-liter engine. This is achieved through the internal combustion engine working alongside a pair of electric motors in a hybrid setup borrowed from the Civic e:HEV. Power is transmitted to the front wheels via a continuously variable transmission (CVT). The ZR-V measures 4570 millimeters (180 inches) in length and 1840 mm (72.4 in) in width, putting it closer in size to the outgoing CR-V. With the rear seats folded down, it offers a substantial cargo capacity of 1,291 liters (45.6 cubic feet).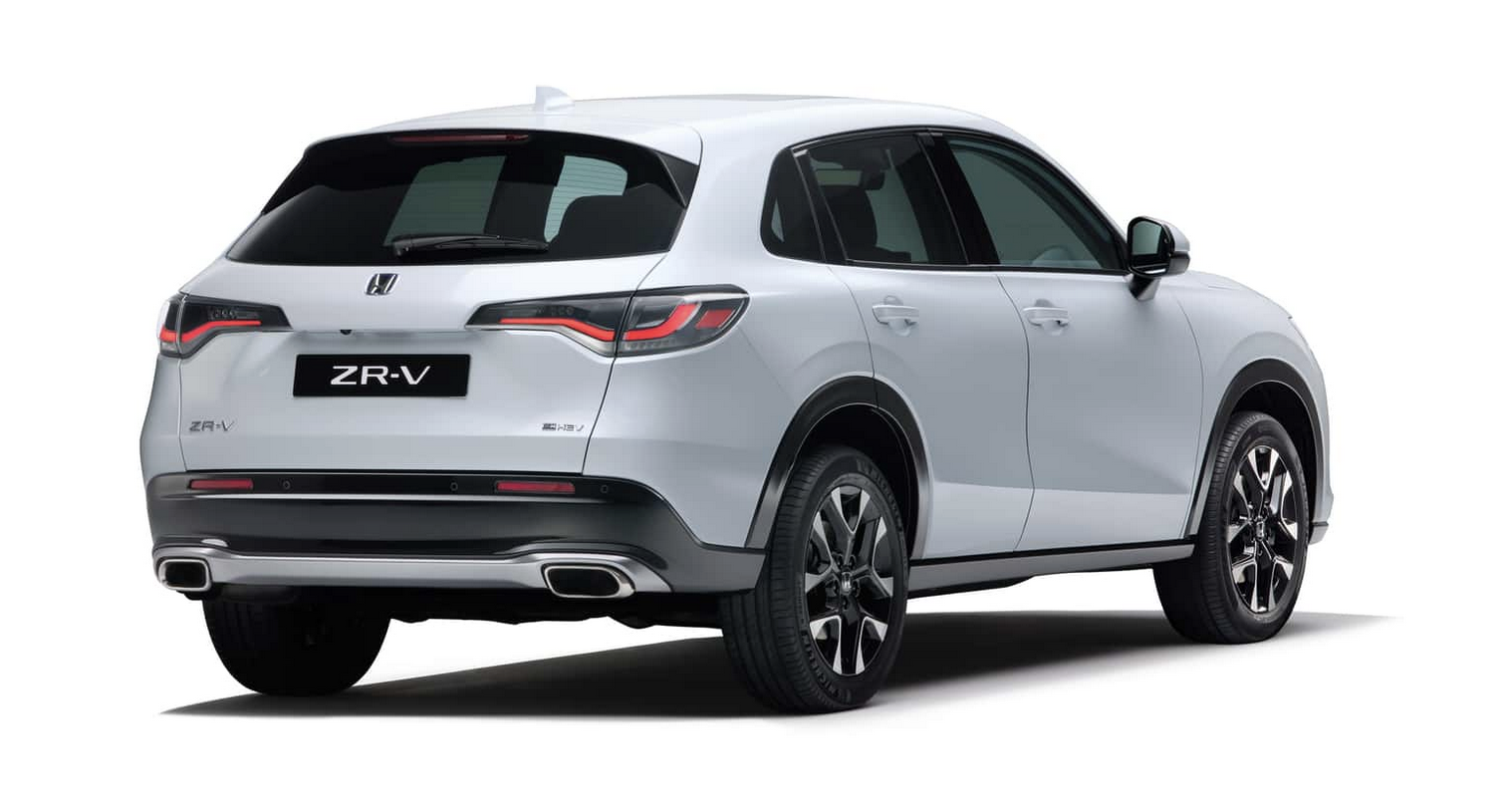 Price and Launch Date
The 2024 Honda ZR-V was unveiled at the European Media Event in Offenbach, Germany. It is expected to go on sale this fall, where it will compete with other mainstream compact crossovers such as the Nissan Qashqai. Pricing details will be revealed closer to the launch date.