2025 Toyota Land Cruiser 250: A New Era of Off-Roading Excellence
By Rebekah Brace
Introduction to the 2025 Toyota Land Cruiser 250
The 2025 Toyota Land Cruiser 250 is a testament to Toyota's commitment to innovation and excellence. This new model, unveiled by Toyota Motor Corporation, is set to launch in the first half of 2024 in Japan. The Land Cruiser series, now 72 years old, has been a symbol of reliability, durability, and off-road performance, allowing people to traverse any terrain and return safely. The 250 Series is a core Land Cruiser model, built on the same GA-F platform as the 300 Series, to dramatically improve basic performance as an off-roader.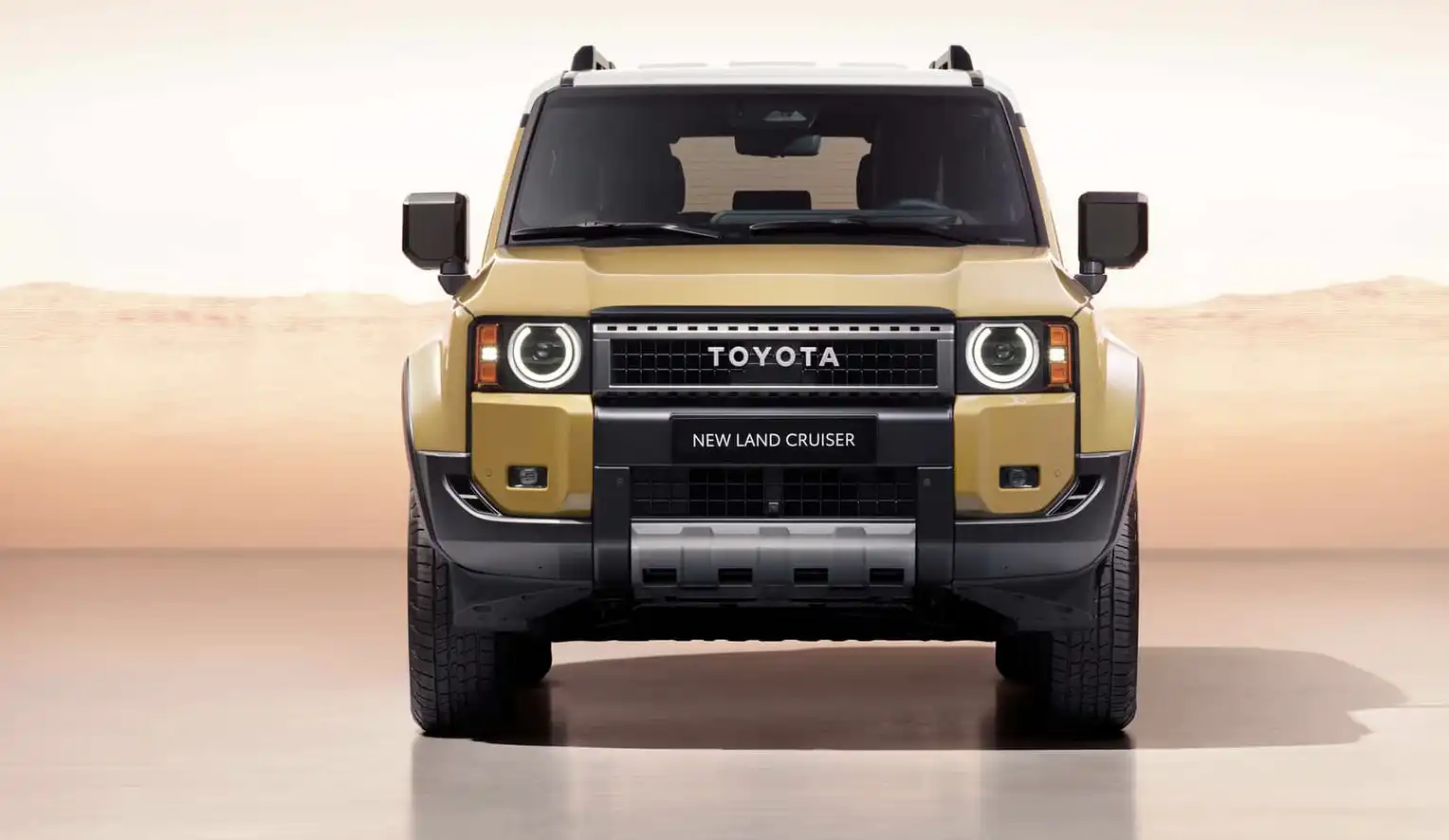 Engine Specifications and Performance
The 2025 Toyota Land Cruiser 250 comes with various powertrains to achieve even more powerful driving performance and environmental performance worthy of the Land Cruiser name. The North American and Chinese versions get a turbo 2.4-liter gasoline mill with an electric motor for a combined 326 hp and 465 lb-ft (630 Nm) of torque. However, the version available in Western Europe and Australia boasts a diesel 2.8-liter unit, good for 201 hp and 369 lb-ft (500 Nm) sent via a new eight-speed automatic transmission.
Toyota has also announced that a 48V mild-hybrid powertrain will follow in early 2025. This new model will also be the first Land Cruiser to boast electric power steering and also the company's first model to offer a disconnecting front anti-roll bar, known as the Stabilizer with Disconnection Mechanism (SDM). This technology should enhance the SUV's off-road capabilities and improve comfort and maneuverability on the road.
Read also 2024 Land Rover Range Rover Sport SVR, All you need to know
2025 Toyota Land Cruiser 250 Release Date and Pricing
The diesel Land Cruiser is slated to go on sale in October this year with a First Edition limited to about 3,000 examples. The 2025 Toyota Land Cruiser 250 prado is expected to reach US dealers sometime in 2024, with more markets to follow. Pricing details have not been officially released yet, but given the Land Cruiser's position as a premium off-road SUV, it's expected to command a price commensurate with its capabilities and features.
Conclusion
The 2025 Toyota Land Cruiser 250 is a testament to Toyota's commitment to maintaining the Land Cruiser's legacy while pushing the boundaries of what's possible in off-road performance. With its improved off-road capabilities, diverse powertrain options, and commitment to safety, the 2025 Toyota Land Cruiser 250 is set to continue the Land Cruiser's legacy of excellence.